January 5, 2018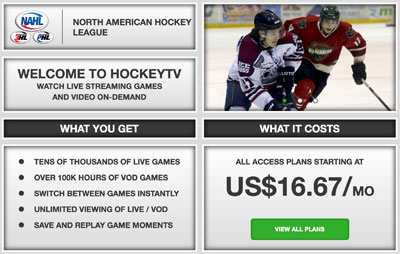 With the calendar turning to 2018, crunch time for teams in the North American Hockey League (NAHL) is officially underway. This weekend features 19 NAHL games on Friday and Saturday, with no games on Sunday.
With the season past its halfway point, teams are now in full go mode with the trade deadline and cut off for Top Prospects spots just a month away.
Shop the
NAHL shop
for the NAHL player or fan in your family!
In the roller coaster that is the Central Division, this week is another opportunity for the standings to change. The 1st place Minnesota Wilderness play outside the division with a series in Coulee Region. The 2nd place Aberdeen Wings are a point behind and also on the road against an out-of-division foe as they face the Minnesota Magicians. 3rd and 4th place face off as the Austin Bruins host the Minot Minotauros for a pair of games. In the final game of the weekend, Bismarck hosts Brookings for a single game tilt on Saturday night.
In the East Division, the Northeast Generals and Philadelphia Rebels continue their three-game series in Philadelphia, with the Generals coming away with a 3-2 overtime win in Game 1 on Thursday. The Wilkes-Barre/Scranton Knights, who enter the weekend in a tie with the Rebels for 1st place, square off against Midwest Division-leading Fairbanks. The final series has the Johnstown Tomahawks hosting the Kenai River Brown Bears.
In the Midwest Division, a big series is going down in Springfield as the Jr. Blues host the Janesville Jets for a pair of games with the Jets in 2nd place just two points ahead of 3rd place Springfield. 1st place Fairbanks is in Wilkes-Barre/Scranton, the 4th place Minnesota Magicians host Aberdeen, the 5th place Kenai River Brown Bears are in Johnstown and the last place Chill host the Minnesota Wilderness.
In the South Division, Odessa got a jump start on their three-game series in Topeka with a 5-4 shootout win on Thursday night, which extended their winning streak to four straight games. In the other series, 3rd place is at stake as the Lone Star Brahmas host the Corpus Christi IceRays, with the teams separated by just two points between 3rd and 4th place. Both Shreveport and Amarillo are idle.
Friday, January 5th
Fairbanks at Wilkes-Barre/Scranton - 1:00 PM EST
Northeast at Philadelphia - 7:10 PM EST
Kenai River at Johnstown - 7:30 PM EST
MN Wilderness at Coulee Region - 7:00 PM CST
Minot at Austin - 7:05 PM CST
Janesville at Springfield - 7:05 PM CST
Odessa at Topeka - 7:05 PM CST
Aberdeen at MN Magicians - 7:15 PM CST
Corpus Christi at Lone Star - 7:30 PM CST
Saturday, January 6th
Fairbanks at Wilkes-Barre/Scranton - 6:30 PM EST
Kenai River at Johnstown - 7:00 PM EST
Janesville at Springfield - 6:05 PM CST
Northeast at Philadelphia - 7:35 PM EST
MN Wilderness at Coulee Region - 7:00 PM CST
Minot at Austin - 7:05 PM CST
Aberdeen at MN Magicians - 7:05 PM CST
Odessa at Topeka - 7:05 PM CST
Brookings at Bismarck - 7:15 PM CST
Corpus Christi at Lone Star - 7:30 PM CST