Fairbanks forward Haider makes NCAA DI commitment
January 2, 2018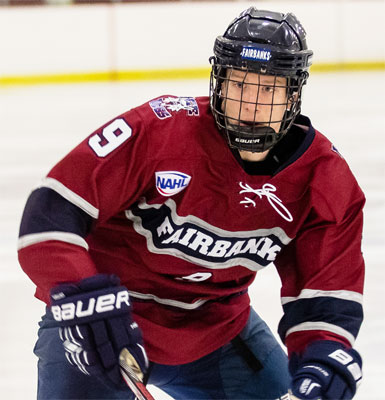 By Brad Joyal, News-Miner
So far, 2018 has been very good to Fairbanks Ice Dogs and veteran NAHL forward Daniel Haider.
Less than 24 hours after he helped the Ice Dogs close out a two-game series sweep of the Johnstown Tomahawks with a 5-2 victory Sunday night, Haider committed to play NCAA Division I hockey at the United States Military Academy (Army) in West Point, New York.
Haider, an Anchorage, Alaska native, previously committed to play for the hometown Alaska Anchorage Seawolves on April 4, 2016. However, Haider reopened his college search during the summer before choosing Army on Monday.
"It's very exciting for Daniel," Ice Dogs head coach Trevor Stewart said. "He's a really good hockey player and a really good person. He's going to do really well in West Point."
Haider has tallied 24 points (10 goals, 14 assists) for the Ice Dogs, who improved to 21-5-3-2 on the season over the weekend.
In 78 career NAHL games, Haider, 20, has recorded 56 points, which includes 23 goals and 33 assists.
Army competes in the 11-team Atlantic Hockey Conference. Haider will skate against teammate Nolan Schaeffer, who is committed to play for another AHC team, Robert Morris University, at the college level.
Haider is the 5th member of the Ice Dogs this season who has committed to play NCAA Division I hockey.