Central Report: Bobcats tuning up for stretch run
January 26, 2011
by Brian McDonough | NAHL.com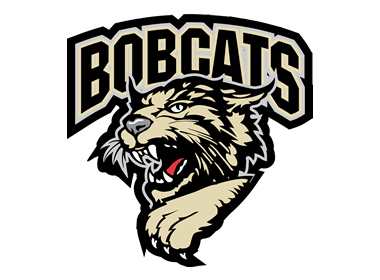 With two months left on the regular-season slate, the Central Division is shaping up to be a dogfight, and, to little surprise, the Bismarck Bobcats are right in the thick of the fray.

Through 36 games, the Bobcats hold the best winning percentage in the division at .653, but, says head coach Layne Sedevie, a few recent hiccups have slowed the team's momentum.

"We've had some ups and downs to start the second half," said Sedevie, whose team is 4-2-2 since the holiday break. "We've had some trouble with consistency, I think, but it's a long season and hopefully we can learn from our mistakes."

Last weekend, the Bobcats rebounded from a 5-2 setback at the hands of Austin on Friday to pick up back-to-back wins on Saturday and Sunday against the Bruins (3-1) and Coulee Region (4-0), respectively.

"That was a positive note for us," said Sedevie. "We started to get back to blue-collar hockey, staying disciplined and sticking to what works."

The efforts of Emerson Auvenshine last weekend weren't lost on Sedevie. The 20-year-old forward from Easton Rapids, Mich., put home a pair of goals in Bismarck's win over the Chill and was a plus-1 on the weekend.

"Emerson's a big (6-foot-2, 195 pounds), strong power forward who's starting to play some of his best hockey," said Sedevie. "With his work ethic on and off the ice, along with his skill, he's turning into a go-to guy for this team."

Other players have risen to the occasion in recent weeks, including forward Nicholas Miglio. With a modest six points (two goals) through 26 games, the 19-year-old from Boerne, Texas, continues to show marked improvement.

"Nick's really started to figure out what it takes to be successful at the junior hockey level," said Sedevie. "He's made the transition nicely and is getting better everyday he's on the ice."

Francis DeAugustine, a 19-year-old from Burgettstown, Pa., has also come into his own. He ranks second on the team's scoring chart with 30 points, one behind forward Matthew Gates.

"Frankie's a very skilled forward who's starting to turn the corner for us," Sedevie noted. "He's very talented and makes everyone around him better."

And, according to Sedevie, the leadership of Gates and Auvenshine, along with defenseman Tom Rizzardo and goaltender Ryan Faragher, will set the tone for a successful stretch run.

"I expect them to be our go-to guys, but we're going to need everyone to have big second halves and buy into what it takes to be there standing at the end," said the coach. "We need all 23 guys on the same page every night to get the job done."

But for now, the Bobcats, who host Alexandria for a pair of games this weekend - the Blizzard skated to a two-game sweep over Bismarck earlier this month - are keeping their focus on constant improvement as the prepare for the most important time of the season: the playoffs.

"We need to do whatever it takes to improve everyday as a team to get to where we want to be in the end," said Sedevie.

CENTRAL DIVISION NOTEBOOK

ABERDEEN WINGS: Tyler Poulsen, 17, rang up the game-winning goal and an assist in the Wings' 5-1 over Coulee Region on Friday. In 35 games, Arvada, Colo., native has 10 goals for 22 points. The Wings host the Chill this weekend for a pair of games beginning on Friday.

ALEXANDRIA BLIZZARD: Forward Jordan Nelson picked up two goals and an assist in the Blizzard's 5-2 victory over Aberdeen on Sunday. The 18-year-old from Williston, N.D., has 17 goals for 23 points through 36 games. Alexandria hosts Owatonna for a game on Wednesday before traveling to Bismarck for a two-game series starting on Friday.

AUSTIN BRUINS: Forward Alex Tesensky registered a pair of assists in the Bruins' 5-2 win over Bismarck on Friday. The 18-year-old from Cedarburg, Wis., has 17 points on six goals through 33 games this season. Austin plays a home-and-home series against division-leading Owatonna beginning on Friday.

COULEE REGION CHILL: Forward Lucas Dillon, 20, notched a pair of goals in the Chill's 6-1 victory over Aberdeen on Saturday. The Thief River Falls, Minn., native has 18 goals and 21 assists in 37 games this season. After playing its last seven games at home, the Chill takes to the road this weekend for a two-game series against the Wings beginning on Friday.

OWATONNA EXPRESS: Owatonna is riding an eight-game winning streak thanks in part to goaltender Charles Williams, an 18-year-old from Canton, Mich., who's been in net for all of those victories, including a two-game sweep over Alexandria last weekend in which he allowed only three goals on 68 shots. The Express travels to Alexandria for a game on Wednesday before a home-and-home series against Austin on Friday and Saturday.