December 15, 2017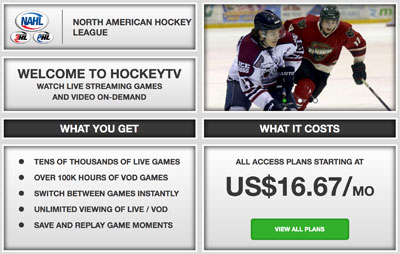 Right before the Christmas break, it is a busy weekend for NAHL teams as 21 games are on the schedule for the weekend.
All NAHL teams will take a break from December 21-27 for the holiday and get some much-needed rest as team's gear up for 2018 and the stretch run of the regular season.
Shop the
NAHL shop
for the NAHL player or fan in your family!
In the Central Division this weekend, a battle of Minnesota resumes as the 1st place Austin Bruins face the Minnesota Wilderness in the home-and-home series. The Bruins lead atop the division is just two points and while the Wilderness are in 5th place, they are just five points behind Austin. The two teams tied for 3rd in the division with 28 points apiece, Bismarck and Brookings, will clash for a two-game series in Brookings this weekend. The final series has the Minot Minotauros traveling to Aberdeen for a pair of games against the Wings.
In the East Division, the Philadelphia Rebels are just a point out of 1st place and will host the Johnstown Tomahawks for a pair of games. The other series features the 3rd place Northeast Generals hosting the New Jersey Titans on Saturday and Sunday. Wilkes-Barre/Scranton is off for the weekend.
In the Midwest Division, the red-hot and 1st place Fairbanks Ice Dogs are in Coulee Region for a pair of games against the Chill. The Kenai River Brown Bears travel to Richfield, Minnesota, for a pair of games against the Magicians, with new Magicians head coach Ben Weiand making his debut behind the bench. With the Janesville Jets off, the Springfield Jr. Blues will have an out-of-division series against the Topeka RoadRunners.
In the South Division, all eyes will be in North Richland Hills, Texas as the 2nd place Lone Star Brahmas host the 1st place and surging Shreveport Mudbugs on Friday. The Mudbugs have lost a game in regulation in their last 13 and are 8-0-2 in their last 10 games. The Mudbugs then turnaround and travel back home to host the Amarillo Bulls on Saturday and Sunday. Just two points out of 2nd place, the Odessa Jackalopes are back home to host the Corpus Christi IceRays. The Topeka RoadRunners are on the road in an out-of-division series against Springfield.
Friday, December 15
Johnstown at Philadelphia - 7:10 PM EST
Fairbanks at Coulee Region - 7:00 PM CST
MN Wilderness at Austin - 7:05 PM CST
Bismarck at Brookings - 7:05 PM CST
Topeka at Springfield - 7:05 PM CST
Corpus Christi at Odessa - 7:11 PM CST
Minot at Aberdeen - 7:15 PM CST
Kenai River at MN Magicians - 7:15 PM CST
Shreveport at Lone Star - 7:30 PM CST
Saturday, December 16
New Jersey at Northeast - 5:30 PM EST
Topeka at Springfield - 6:05 PM CST
Johnstown at Philadelphia - 7:35 PM EST
Fairbanks at Coulee Region - 7:00 PM CST
Bismarck at Brookings - 7:05 PM CST
Kenai River at MN Magicians - 7:05 PM CST
Austin at MN Wilderness - 7:05 PM CST
Corpus Christi at Odessa - 7:11 PM CST
Amarillo at Shreveport - 7:11 PM CST
Minot at Aberdeen - 7:15 PM CST
Sunday, December 17
Amarillo at Shreveport - 2:00 PM CST
New Jersey at Northeast - 3:30 PM EST