Central Report: Post-holiday Bruins tasting success
January 18, 2011
by Brian McDonough | NAHL.com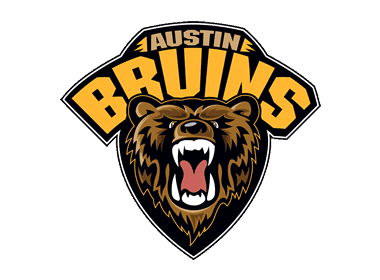 For a team that struggled the better part of the first half of the season, the Austin Bruins began to turn the corner just before the Christmas break.

Good thing for them that improved performance has carried into the New Year, where the Bruins have picked up points in four of their first six games since the holidays.

"We started playing pretty good hockey the four games before the break and returned refreshed after Christmas," said Bruins head coach Chris Tok. "Our team has been doing a lot of little things lately that have put us in a position to win games. We just need to find a way to score a couple more goals to get a win."

The Bruins' latest taste of success came last weekend in a two-game sweep over Aberdeen in which goaltender Keegan Asmundson held the Wings to a pair of goals on 61 shots, including a 35-save shutout performance on Friday.

At the other end of the ice, a re-energized Mike Adamowicz played what Tok called a "complete two games playing in all situations." The 20-year-old from Chandler, Ariz., picked up a goal and two assists against the Wings.

"Mike really came back from Christmas with a clear mind and brought a competitive edge to his game," said Tok.

The Bruins' defensive corps also got a huge boost recently with the arrival of Christin Folin, who was acquired last month from the United States Hockey League, and the return of Air Force Academy recruit Trevor Waldoch from injury.

Waldoch, a Forest Lake, Minn., native who turns 19 this month, picked up two assists last weekend in his first NAHL action since early December.

"Those two make a great defensive pair," Tok said of Folin and Waldoch.

Jeremy Finger's return to the Bruins' lineup last weekend - the forward missed a couple of games early in the month with an injury - also bodes well for the Bruins, but Tok knows it's going to take an entire team effort for Austin to be effective night in and night out.

"We haven't shown the ability to have just one player put up big points for us," said Tok, whose team sits in last place in the Central standings with 25 points, two fewer than fifth-place Aberdeen. "We'll need to have a score-by-committee attitude from now through the end of the season."

And given the team's recent stretch, the Bruins are confident they can make a run at the postseason with similar, consistent efforts.

"The mood of the team is pretty good right now," said Tok. "We've been playing complete hockey games and have been right there (competitively) in most of our recent games."

The Bruins have a tough test in front of them this weekend as they welcome Bismarck to town for a two-game series on Friday and Saturday.

Winless against the Bobcats this season (0-4), Austin is taking the rest of its season one game at a time.

"We haven't put an emphasis on making the playoffs," said Tok. "We're looking at catching the team ahead of us in the standings."

CENTRAL DIVISION NOTEBOOK

ABERDEEN WINGS: Forwards Blaik Doornbos and Cory Ward scored for the Wings in their two losses to Austin last weekend, while goaltender Frederick Leisner made 50 saves in Aberdeen's 2-0 loss to the Bruins on Friday. The Wings continue their five-game road swing this weekend with a pair of games at Coulee Region on Friday and Saturday and one in Alexandria on Sunday.

ALEXANDRIA BLIZZARD: Goaltender Jake Williams stood tall in Alexandria's three wins over Bismarck last week, turning aside 51 of 60 shots. "Jake has been very solid for us all year and we're looking for him to continue winning games for us down the stretch," assistant coach Jeff Crouse said of the 20-year-old from Montreal.

BISMARCK BOBCATS: Despite going 0-2-1 against Alexandria last week, defenseman John Furgele, 18, picked up three assists and was a plus-4. The Glen Mills, Pa., native has 10 assists through 30 games this season. The Bobcats head to Austin for a two-game series on Friday and Saturday before bussing to Coulee Region for a game on Sunday.

COULEE REGION CHILL: Forward David Ripple, 19, unleashed for six goals, including four in the Chill's 5-4 overtime loss to Owatonna on Friday, as Coulee Region went 1-1-1 last weekend. "David's becoming one of the top power forwards in the league," head coach Garrett Strot said of the Winter Springs, Fla., native. "He plays in traffic areas and is very good along the boards."

OWATONNA EXPRESS: Forward Nick Widing came through with two goals, including the game-winner, and a pair of assists in the Express' 4-3 triumph over Coulee Region on Saturday. The 19-year-old from Somerset, Wis., has 11 goals for 29 points through 35 games.