South Report: Success continues in Amarillo
January 11, 2011
by Alex Kyrias | NAHL.com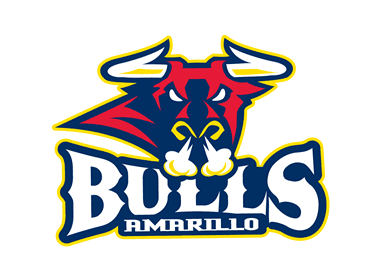 As the calendar turned over to 2011, the expansion Amarillo Bulls remained the top team in the North American Hockey League (NAHL). It may come as a surprise to some, but not to the Bulls themselves.

"I think the key was getting guys with junior experience," said Bulls head coach Dennis Williams, who is making his own case for NAHL Coach of the Year. "We were fortunate to have a good core group of guys that have been in these game situations before.

"Are we surprised we are where we are? Maybe a little, but the expectations from Day 1 have been very high for this team."

Home is where the heart is for the Bulls, who are a league-best 12-2-0 at the Cal Farley Coliseum in Amarillo.

"It's a bit of a smaller rink, so for a team that likes to play physical and go into the corners, it's ideal," said Williams. "Our crowd gets involved from the opening faceoff and really brings a high energy to the game. It does help our guys knowing (the crowd is) behind them."

One of the major reasons behind Amarillo's overall success and, more specifically, home success is goaltender Nikifor Szczerba. At home, the goaltender's statistics are mind-blowing: a perfect 10-0-0 record, three shutouts, a 2.10 goals-against average and a .930 save percentage - all at home.

"When he's on his game, it allows the team to play a wide-open style with a lot of confidence," said Williams. "He's our rock back there and certainly has been our No. 1 star this season."

Szczerba has been so good in fact, that he could be considered an NAHL MVP candidate. Szczerba is fourth in wins, fifth in goals-against average and second in save percentage.

Williams expects Amarillo go far into April and May because, to quote Williams: "The Robertson Cup isn't won in December and January."

However, it may be a Robertson Cup-type atmosphere this upcoming weekend in Amarillo when the second-place Bulls host the first-place Topeka RoadRunners for two key divisional games. The two teams are separated by just one point and Amarillo has won four of six games against the RoadRunners this season.

"Topeka is a very well-prepared team and our games are always intense and exciting," said Williams. "Discipline will be key for us as will the goaltending. We're glad we're at home because it will be a fun environment to play in."

Out of the many pleasant surprises this season in the NAHL, the Bulls go to the top of the list. They are the league's best team and doing it in the notoriously tough South Division, where five out of the last seven Robertson Cup champions have come from.

The Bulls are happy with the success and hope it leads to a title in just their first year; just don't tell anyone.
SOUTH DIVISION NOTEBOOK

CORPUS CHRISTI ICERAYS: It was a rough return to 2011 for the IceRays last weekend. Corpus Christi dropped three home games to division-leading Topeka. Goaltender Anton Oisson made his season debut on Friday, making 24 saves in a 6-3 loss. Newcomer forward Josh Obregon has four points in his first six games as an IceRay, including three last weekend. Corpus Christi continues its homestand this weekend with two games against New Mexico.

NEW MEXICO MUSTANGS: The Mustangs are coming off a weekend home split with then-first-place Amarillo. On Friday, the Mustangs snapped a three-game losing streak with a big 5-3 win over the Bulls. Adam Chapie and Patrick Anderson each had three-point nights, while goaltender Marco Weiser made 33 saves. Despite a loss to the Bulls on Saturday, the Mustangs should be very happy with newcomer Sander Valde, who recorded three points in his first two games this weekend.

TEXAS TORNADO: The Tornado had a rare weekend off last weekend and, with wins by Topeka and Amarillo, the Tornado slid to third place. The bye weekend wasn't without news in Tornado camp, however, as defenseman Tyler Rostenkowski announced his commitment to Air Force for the fall of 2012. The Tornado acquired forward Patrick Gregory in a trade with the Michigan Warriors. Forward Axel Boyer left the team to focus on his two-year church mission.

TOPEKA ROADRUNNERS: The RoadRunners are back in first place thanks to a big three-game weekend sweep in Corpus Christi, which all came without leading scorer Michael Hill. Topeka scored 22 goals in the three-game sweep and was led by Andrew O'Leary, who had nine points in the three weekend games, which included two goals and seven assists. Defenseman Bob Marx chimed in with seven assists and forward Justin Hussar also had seven points with two goals and five assists. Topeka travels to Amarillo for a showdown with the second-place Bulls this weekend.

WICHITA FALLS WILDCATS: Despite being only two games over .500 and 3-6-1 in their last 10 games, the Wildcats still have a nine-point lead for the fourth and final playoff spot in the South, thanks to a weekend split with the visiting Fresno Monsters. Forward Mikhail Sentyurin had three goals in the weekend split, including two on Saturday and the game-winner in a 5-3 Wildcats win. Friday's crowd of 5,465 was the second largest in the NAHL this season.