Bobcats' Faragher named Goaltender of the Month
January 8, 2011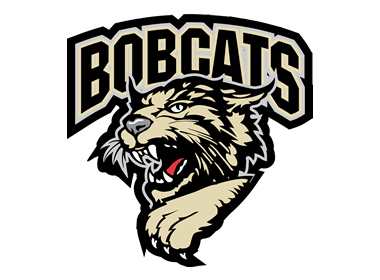 The North American Hockey League (NAHL) has announced that Bismarck Bobcats goaltender Ryan Faragher has been named the SBK Hockey Goaltender of the Month for December.

Faragher, a 20-year-old from Fort Francis, Ontario, posted a perfect 5-0 record during the month, including a 23-save shutout performance in a 5-0 victory over the Austin Bruins on Dec. 10, to compliment a stingy 0.80 goals-against average and a .962 save percentage.

"Ryan has been great for us all year long," Bobcats head coach Layne Sedevie said of the Dartmouth College recruit. "He's really been a huge part of our success; he gives us a chance to win every night."

In 25 appearances this season, Faragher, who won a Robertson Cup championship with the Bobcats last season, is tied for the lead among NAHL goaltenders in wins (19) go along with a 2.02 goals-against average and a .925 save percentage.

"All of Ryan's hard work is paying off and he's becoming one of the elite goaltenders in the NAHL," Sedevie added.

"It's definitely a team award," said Faragher, who played in last month's NAHL Top Prospects Tournament. "The guys really stepped it up last month and helped me out on the back end."

HONORABLE MENTION: Amarillo's Nikifor Szczerba; Janesville's David Jacobson; St. Louis' Matt Green

2010-11 WINNERS: September/October: Jimmy Kruger (Texas Tornado); November: Pheonix Copley (Corpus Christi IceRays)

About SBK Hockey…
The Official Equipment Supplier and Preferred Goaltender Supplier of the NAHL, SBK Hockey offers a complete line of composite hockey sticks and protective equipment, including protective goaltender equipment. For more information on SBK Hockey, visit SBKHockey.com.

About the NAHL...
Celebrating its 35th anniversary in 2010-11, the NAHL, the only USA Hockey-sanctioned Tier II Junior A league boasting 27 teams from across North America, prides itself on the social maturity and skill development of student-athletes ages 16-20 with aspirations of advancing to collegiate and/or professional hockey.