October 13, 2017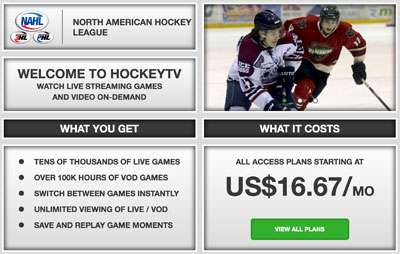 22 games are on the schedule this weekend as the NAHL rolls on with its 42nd season.
This weekend features another round of intriguing match-ups as NAHL teams get used to their 23-man rosters for the future.
In the Central Division this weekend, the divisional match-ups feature the Aberdeen Wings in Minot to take on the Minotauros for a pair of games, while the 1st place Brookings Blizzard are in Austin on Saturday to take on the Bruins, who are still looking for their first win. The remaining teams play out of division foes as the Wilderness host the Coulee Region Chill for a pair of games and the Bismarck Bobcats host the Kenai River Brown Bears in a weekend series.
In the East Division, the 1st place Northeast Generals will be put to the test with three weekend games at Wilkes-Barre/Scranton against the 3rd place Knights. In the other series, the Philadelphia Rebels put their perfect 8-0-0 record on the line in Johnstown as the Tomahawks have their home opening weekend. New Jersey is idle.
In the Midwest Division, a battle of 1 vs. 2 goes down in Janesville with the 1st place Jets hosting their Pink in the Rink weekend against the 2nd place Fairbanks Ice Dogs. Springfield is in Richfield, Minnesota for two more games against the Magicians after Minnesota came from behind on Thursday night in a 5-4 overtime win. The Kenai River Brown Bears are in Bismarck and the Coulee Region Chill are in Cloquet, MN, to take on the Wilderness.
In the South Division, just 8 points separates first place and last place in the tightly packed standings. The Amarillo Bulls will take to the road to face the Topeka RoadRunners. The Lone Star Brahmas look to snap their three-game losing skid when they travel to Odessa and the 1st place Shreveport Mudbugs host the Corpus Christi IceRays in a rematch of last year's South Division Semi-Final playoff series.
Friday, October 13th
Northeast at Wilkes-Barre/Scranton - 7:30 PM EDT
Fairbanks at Janesville - 7:00 PM CDT
Coulee Region at MN Wilderness - 7:05 PM CDT
Amarillo at Topeka - 7:05 PM CDT
Lone Star at Odessa - 7:11 PM CDT
Corpus Christi at Shreveport - 7:11 PM CDT
Minot at Aberdeen - 7:15 PM CDT
Kenai River at Bismarck - 7:15 PM CDT
Springfield at MN Magicians - 7:15 PM CDT
Saturday, October 14th
Philadelphia at Johnstown - 7:00 PM EDT
Northeast at Wilkes-Barre/Scranton - 7:30 PM EDT
Fairbanks at Janesville - 7:00 PM CDT
Brookings at Austin - 7:05 PM CDT
Springfield at MN Magicians - 7:05 PM CDT
Coulee Region at MN Wilderness - 7:05 PM CDT
Amarillo at Topeka - 7:05 PM CDT
Lone Star at Odessa - 7:11 PM CDT
Corpus Christi at Shreveport - 7:11 PM CDT
Minot at Aberdeen - 7:15 PM CDT
Kenai River at Bismarck - 7:15 PM CDT
Sunday, October 15th
Philadelphia at Johnstown - 1:00 PM EDT
Northeast at Wilkes-Barre/Scranton - 2:00 PM EDT