Tornado's Rostenkowski decides on Air Force
January 6, 2011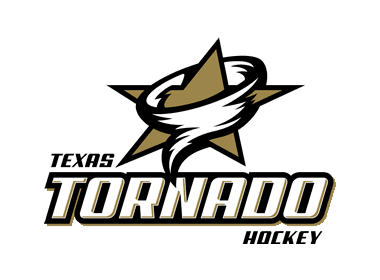 The Texas Tornado has announced that defenseman Tyler Rostenkowski has accepted a scholarship offer to attend and play hockey the Air Force Academy beginning in the fall of 2012.

Rostenkowski, 17, becomes the second player on the Tornado roster who's committed to an NCAA Division I school, joining forward David Rigatti, who will attend Robert Morris University. The Bloomingdale, Ill., native is in his second year with Texas and is the second youngest player on the roster.

"I really enjoyed my visit to Air Force and I was so impressed with the facilities and coaching staff," said an elated Rostenkowski. "Academically and athletically, I think it's one of the best institutions in the country, so I feel very fortunate to have this opportunity.

"A lot credit has to go to (Tornado head coach) Tony Curtale and the coaching staff here in Texas because I feel I've developed a lot since coming here from Culver (Military Academy) as a young 16-year-old back in 2009."

Rostenkowski is in his second season with the Tornado. He played in 32 games last year with Texas, scoring nine points. This season, Rostenkowski has played in 28 games, scoring five points, and is third on the team with a plus-6 rating.

"We're very happy and proud of Tyler with his collegiate commitment," said Curtale. "He should be a great fit for Air Force. (Falcons) head coach Frank Serratore does a great job with that program and really believes in the type of player he gets from the North American Hockey League. He's getting a guy in Tyler who has leadership qualities written all over him and will be a nice addition to their team."

According to Curtale, Rostenkowski has improved remarkably in his defensive game as he now prepares for the collegiate level.

"He's more aware of what goes on in a hockey game and has really accepted a leadership role along the blue line, so we've seen a nice and natural progression out of him," said the coach.

Rostenkowski won't be the first Tornado player to play at the Air Force Academy. Former Texas players Brian Gineo (2001-02) and John Kruse (2007-08) also went to Air Force.

Under the direction of Serratore, who's in his 14th season, the Falcons are competing in their 43rd season of Division I hockey. Serratore is the winningest coach in Air Force hockey history and has led the Falcons to three straight league championships and NCAA tournament appearances.

Air Force currently has the most NAHL graduates on its roster (20) than any other team in NCAA hockey.

View the complete NAHL College Commitment List here.