Central Report: Young Wings poised to take flight
January 5, 2011
by Brian McDonough | NAHL.com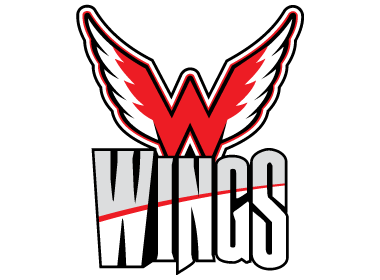 Two game cancellations last week due to blizzard conditions may have slowed the start to the Aberdeen Wings' second half of the season, but it hasn't dampened their enthusiasm.

Despite being saddled in fifth place in the six-team Central Division, the young Wings, in their first NAHL season, are nothing but optimistic about what they can accomplish over the next couple of months.

"I think we've made some good strides to be a contender within our division come season's end," said head coach Pete Sauer, whose team holds an 11-17-3 record. "Our youth has really come together over the past few months and matured, which in turn should equate to an interesting finish."

And Sauer credits his players - most of them are in their first years of junior hockey - for the team's continued progress.

"At the start of the season, we envisioned the style of team we wanted on the ice, day in and day out," said the coach. "Our players are beginning to reach their potential, which makes the opportunity for a run in the second half much more exciting."

Speaking of young phenoms, they don't make them much better than 17-year-old forward Cory Ward. The Las Vegas native who played in the North American Prospects Hockey League last season continues to prove himself as a top offensive force.

An NAHL Top Prospects Tournament selection in December, he's totaled 35 points (21 goals) through 31 games this season and has eight goals and an assist in his last six contests.

"Cory came in with all the tools needed to be a successful player in this league," said Sauer. "He's worked to make himself a better all-around player and will continue to grow as he works towards achieving his dream, which is to play Division I hockey."

The Wings are also excited about the acquisition of high-scoring forward Louis Educate, who was picked up recently from Port Huron. The 20-year-old from Libertyville, Ill., has 37 points on 17 goals in 31 games this year between Port Huron and Chicago, where he started the season.

"Louis is a player who has really good puck-handling skills and a great shot," praised Sauer. "He'll bring some junior experience to our team, as well as being another high-end scorer who can contribute to our success.

"He's come to town and fit in with our players right from the start, and we're excited to see how he responds in the second half."

Another Wing Sauer has high hopes for down the stretch is forward Tim Tusher, a 19-year-old from Lemont, Ill., who has six goals for 19 points to his credit in 28 games.

"Being a team full of mostly rookies, he's led by example, on and off the ice," said Sauer. "A big second half of the season from Tim wouldn't be a surprise."

And regardless of their position in the standings, the mood around Wings camp couldn't be more positive, according to Sauer.

"Our team has a really good feel to it; the players are upbeat and excited to get the second half underway," said the coach. "They know what it takes to win, day in and day out, and what's expected of them to move up in the standings."

That mission will begin this weekend, when the Wings play a home-and-home set against Bismarck, which is tied for the division lead with Coulee Region. The Dakota foes are an even 3-3-1 against each other this season.

"Our focus is solely on the next game at hand; there's no reason to look ahead until we can take care of the present," said Sauer. "But consistency will be the deciding factor in determining where we'll be in the standings come the end of the season."
CENTRAL DIVISION NOTEBOOK

ALEXANDRIA BLIZZARD: Forward Jordan Nelson, a standout in hockey, football and tennis at Williston (N.D.) High School, was named the Bismarck Tribune's Sportsman of the Year for 2010. Through 28 games with the Blizzard this season, the 18-year-old has 13 goals for 17 points.

AUSTIN BRUINS: Austin fell, 3-2, in a shootout to Owatonna in New Year's Eve. After falling behind 0-2, the Bruins rallied to tie the game thanks to second-period goals from defenseman Connor Quinn and forward Chase McDonald. Austin plays a home-and-home series with the Express this weekend.

BISMARCK BOBCATS: The Bobcats, tied for the division lead with Coulee Region, have won five games in a row and seven in a row at home thanks in part to Dartmouth College recruit Ryan Faragher, who leads all NAHL goaltenders with 18 victories. This weekend, the Bobcats and Aberdeen will meet for a home-and-home series.

COULEE REGION CHILL: The Chill began its post-break season with a solid 2-0-1 record, including a 1-0-1 mark against in-state foe Janesville. Forward Connor Gaarder, a 19-year-old from Edina, Minn., continues to wheel a hot stick, picking up a goal and four assists in the three games. He has points in his last six games (three goals, seven assists).

OWATONNA EXPRESS: Forward John Haeg scored the first goal of the game and the winner in the shootout as the Express bested Austin on New Year's Eve, 3-2. Air Force-bound Ben Persian notched the other Owatonna goal in regulation. The Express plays a home-and-home series with the Bruins this weekend.