September 29, 2017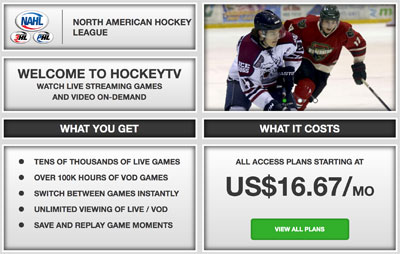 After the thrill and spectacle of the NAHL Showcase last week, NAHL teams get back to their regular season this weekend with 19 games on the schedule as September comes to a close.
The jockeying in the standings has already begun as had the commitments. To date, 61 players in the NAHL currently have an NCAA Division I commitment. Last season, the NAHL set a new single-season record with 305 NCAA commitments.
More than 370 scouts, including 169 from the NCAA were in attendance at the NAHL Showcase last week.
With the final roster cut down and deadline looming next week, this weekend is important for many NAHL players and teams.
In the Central Division, Brookings and Aberdeen each have their home openers as they face one another in a home-and-home series. Meanwhile, the Minnesota Wilderness look for their first win of the season with a road game in Austin on Saturday. The Bismarck Bobacts open their home slate as they host an out of division series against Fairbanks. Minot is idle.
In the East, Wilkes-Barre/Scranton is off, while the 1st place Northeast Generals host New Jersey on Saturday and Sunday. The Philadelphia Rebels play their first-ever game at the Class of 1923 arena as they host Johnstown for a pair of games.
In the Midwest, the Janesville Jets play host to the Minnesota Wilderness for a pair of games, while the Kenai River Brown Bears are in Springfield for a two-game set. The Fairbanks Ice Dogs are in Bismarck for a pair of out of division games and Coulee Region is idle.
In the South, the 1st place Shreveport Mudbugs, fresh off a 4-0 record at the NAHL Showcase, are in Topeka for a pair of games, while Lone Star is in Amarillo and Odessa is at Corpus Christi.
Friday, September 29
MN Magicians at Janesville - 7:00 PM CDT
Lone Star at Amarillo - 7:05 PM CDT
Odessa at Corpus Christi - 7:05 PM CDT
Kenai River at Springfield - 7:05 PM CDT
Shreveport at Topeka - 7:05 PM CDT
Brookings at Aberdeen - 7:15 PM CDT
Fairbanks at Bismarck - 7:15 PM CDT
Saturday, September 30
New Jersey at Northeast - 5:30 PM EDT
Kenai River at Springfield - 6:05 PM CDT
Johnstown at Philadelphia - 7:35 PM EDT
MN Magicians at Janesville - 7:00 PM CDT
Lone Star at Amarillo - 7:05 PM CDT
MN Wilderness at Austin - 7:05 PM CDT
Aberdeen at Brookings - 7:05 PM CDT
Odessa at Corpus Christi - 7:05 PM CDT
Shreveport at Topeka - 7:05 PM CDT
Fairbanks at Bismarck - 7:15 PM CDT
Sunday, October 1
New Jersey at Northeast - 3:30 PM EDT
Johnstown at Philadelphia - 6:20 PM EDT