NAHL announces Players of the Week
January 3, 2011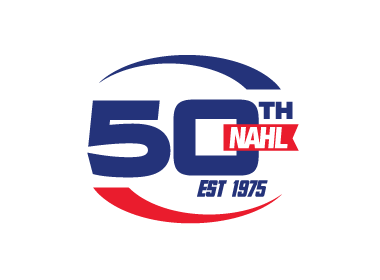 The North American Hockey League (NAHL) has announced its Players of the Week, sponsored by SBK Hockey, for the week ending Jan. 2.

SBK HOCKEY/NORTH PLAYER OF THE WEEK
Joe Horak - Janesville Jets

Janesville forward Joe Horak put home a pair of goals in regulation and the only goal of the shootout as the Jets downed Coulee Region on New Year's Eve, 5-4. The 18-year-old from St. Louis who was held scoreless the next night - a 2-1 loss to the Chill - was a plus-1 on the weekend.

SBK HOCKEY/SOUTH PLAYER OF THE WEEK
Ralfs Freibergs - Texas Tornado

Texas defenseman Ralfs Freibergs, a 19-year-old from Riga, Latvia, recorded three assists, including one on defenseman Donald Olivieri's game-winning goal, in the Tornado's only game of the week - a 4-2 victory over the Wichita Falls Wildcats on New Year's Eve.
HONORABLE MENTION: Amarillo forward Dan Sherer

SBK HOCKEY/CENTRAL PLAYER OF THE WEEK
David Ripple - Coulee Region Chill

Coulee Region forward David Ripple struck for two goals and three assists as the Chill skated to a 2-0-1 record. On Thursday, the Winter Springs, Fla., native tallied a goal and an assist in a 4-3 victory over the Alexandria Blizzard. The next night, the 19-year-old picked up two assists as Coulee Region fell to Janesville in a shootout, 5-4. Rippled scored another goal in the Chill's 2-1 triumph over the Jets on New Year's Day. He was also a plus-3 for the week.

"David is getting better each game," said Chill head coach Garrett Strot. "He plays a physical game and likes to play in front of the net, and he always knows where his linemates are to get them the puck."

SBK HOCKEY/WEST PLAYER OF THE WEEK
Evan Schmidbauer - Wenatchee Wild

Wenatchee forward Evan Schmidbauer struck for three goals and an assist as the Wild celebrated a two-game sweep over Fresno. On New Year's Eve, the Surrey, British Columbia, native recorded a goal in a 4-3 victory. The next night, the 17-year-old connected for two more goals and an assist as the Wild downed the Monsters, 7-2. He was also a plus-4 on the weekend.

"Evan was a physical presence at both ends of the ice for us last weekend," said Wild head coach John Becanic. "He also scored some key goals at some very critical times."

HONORABLE MENTION: Alaska forward Blake Huppert

SBK HOCKEY/GOALTENDER OF THE WEEK
Paul Moberg - Coulee Region Chill

Coulee Region goaltender Paul Moberg backstopped the Chill to a 1-0-1 record against Janesville in his two starts last week, turning aside 83 of 88 shots. On New Year's Eve, the Forest Lake, Minn., native made 52 saves in regulation and overtime and four of five in the shootout in a 5-4 loss. The next night, the 19-year-old Air Force Academy recruit stopped 31 shots as the Chill bested the Jets, 2-1.

"Paul has been playing very well all year," said Chill head coach Garrett Strot. "Last weekend, he was really focused and poised and we're looking for him to have an even better second half of the season."

HONORABLE MENTION: Janesville's David Jacobson; Topeka's Eric Rohrkemper