Generals roll to another win over Tomahawks on Thursday
September 14, 2017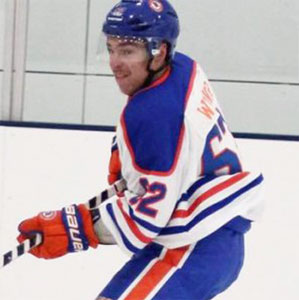 Johnstown 1 @ Northeast 5 – The Northeast Generals continued their hot start to the 2017-18 season with another win over the Johnstown Tomahawks on Thursday afternoon, this time by a score of 5-1. The win moved the Generals record to a perfect 2-0, while the Tomahawks fell to 0-2.
The first period saw both teams skate to a scoreless tie while Tomahawks goalie Jack Faulkner and Northeast netminder Marko Sturma made key saves.
The Generals scored the game's first marker 1:15 into the middle frame with a Matthew Wiesner goal assisted by Patrick Harrington and Hunter Canestra.
Johnstown responded eight minutes later when Joe Kile fired home a shot on the power play to tie the game at 1-1. Michael McCosh assisted on the marker.
Northeast took the game over from that point as Wiesner added his second of the afternoon at 11:57 of the second period.
Generals defenseman Colin McCabe scored at 14:29 of the second frame to move the score to 3-1 heading into the second intermission.
Forward Anthony Quatieri scored for Northeast just 34 seconds into the third period to set the score at 4-1. His goal was assisted by Louis Boudon.
The Generals added another goal midway through the third period with a Joe Mancuso goal.
Sturma picked up the win in his NAHL debut, making 27 saves, while Faulkner made 33 saves in the loss.