23 in 23 Series: Wilkes-Barre/Scranton Knights
September 13, 2017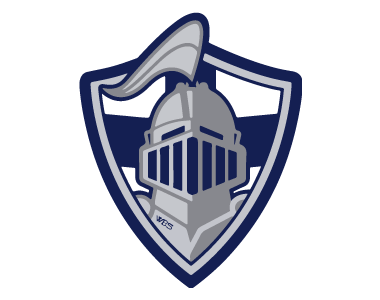 The 23 in 23 series features a look at all 23 teams in the NAHL for the 2017-18 season, with a new team being highlighted daily, leading all the way up until the start of the regular season. 23 in 23 looks into each NAHL team and will include video interviews with 23 coaches in the NAHL, as they provide fans with their expectations and outlook for the season, including taking a look at their strengths as a team and thoughts on the league. It will also take a look back on last season and how each team fared and what they accomplished.
Wilkes-Barre/Scranton Knights
Head Coach: Tom Kowal (3rd Year)
2016-17 record: 30-25-5, 65 pts. (4th in the East Division)
2016-17 leading scorer: Matt Kidney (44 points)
2017 Playoffs: Lost in the East Division Semi-Finals to the Aston Rebels, 3 games to 0
2017-18 Division: East
First regular season game: Friday, September 15th vs. New Jersey Titans
Home opener: Friday, September 15th vs. New Jersey Titans
The Wilkes-Barre/Scranton Knights are coming off a very successful season last year. They won 30 games last season, which was an eight-win improvement from the season prior. The 30-win Knights would again meet the Aston Rebels in the East Division Semi-Finals for a second straight season. Although the Knights were swept in the series, it was anything but easy as the Rebels were able to post two, two-goal wins and one, one-goal win.
The Knights also had a great season of more NCAA commitments, with eight players during the 2016-17 season making a commitment to the next level. Forward and leading scorer Matt Kidney, an NAPHL graduate, was named to the NAHL All-Rookie 2nd Team and defenseman Dorian Dawson was one of many NCAA commitment highlights, earning his commitment during the NAHL Top Prospects event in Plymouth, Michigan this past season.
Head Coach Tom Kowal, who is heading into his third season at the helm for the Knights, explained that he was pleased with last year's results, but the challenge of answering the bell each and every night remains constant. "You have to compete every night. There isn't a single game that you can come in and think you are automatically going to win. In the East Division, we play one another so frequently that a team's habits and tendencies and exposed quickly and you have to adapt," said Kowal. "The game has evolved into a game of skill and speed and so I think we were able to address that heading into this past year and it resulted in more wins and a better hockey team."
Kowal also said that while he was proud of the eight NCAA commitments, he thinks the team should have more in 2017-18. "We were satisfied, but we are never happy. I think you would love to have 50% of your roster each season move onto the NCAA, so this season we are striving for 10-12 NCAA commitments and I think it is very attainable given the guys and talent we have on the roster," said Kowal.
As for the team that will make up the 2017-18 roster, Kowal said he is very excited about the group. That excitement for the Knights included a pre-season win last weekend over the two-time defending East Division Champion Rebels. "Our coaching a scouting staff did a very good job of recruiting and there is a lot of talent to work with. I was especially pleased with the new players who had never played in a junior hockey game before. I thought they fit right in. We added more speed to our line-up and it should be a strength of ours," said Kowal.
One of the key pieces returning for the Knights in 2017-18 is Kidney, who returns for his second year with the Knights after leading the team in scoring a season ago. Other players that Kowal is looking to for veteran leadership include forwards Curtis Carlson (38 points), Reed Robinson (32 points), and Adrian Danchenko (13 points). "We expect all of our veterans to make an impact from Day 1 and we are excited about returning some guys who can put the puck in the net," said Kowal.
The Knight will be replacing both goalies, so they start the season with netminders David Tomeo, Christian Stoever and Kevin Lake as the three goals on the roster currently. Tomeo is the expected starter, having spent time in both the USHL and NAHL last season, while Stoever comes from the Victory Honda 16U team and Lake arrives from the Louisiana Drillers of the NA3HL.
"We are happy with making the playoffs the past two seasons, but we are looking to finish #1 or #2 this season in the division so we can have home ice advantage in the playoffs. I think that is just a matter of bearing down a little bit, being tougher to play and compete against, and have a little more consistency. I think we have the team that can accomplish all those goals this season," said Kowal.
That concludes the 23 in 23 series. Let the season begin!