23 in 23 Series: Minnesota Wilderness
August 31, 2017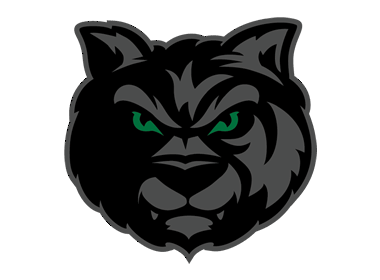 The 23 in 23 series features a look at all 23 teams in the NAHL for the 2017-18 season, with a new team being highlighted daily, leading all the way up until the start of the regular season. 23 in 23 looks into each NAHL team and will include video interviews with 23 coaches in the NAHL, as they provide fans with their expectations and outlook for the season, including taking a look at their strengths as a team and thoughts on the league. It will also take a look back on last season and how each team fared and what they accomplished.
Minnesota Wilderness
Head Coach: Tim Madsen (2nd year)
2016-17 record: 32-22-6, 70 pts. (2nd in the Central Division)
2016-17 leading scorer: Zach Mills, Michael Zuffante (48 points)
2017 Playoffs: Lost in the Central Division Finals to the Aberdeen Wings, 3 games to 2
2017-18 Division: Central
First regular season game: Wednesday, September 20th vs. Philadelphia Rebels
Home opener: Friday, October 6th vs. Bismarck Bobcats
The Wilderness were on the cusp of making the Robertson Cup Championship, which last season, was held in their back yard of Cloquet in Duluth, Minnesota. However, in a winner-take-all Game 5 of the Central Division Finals at home on the Monday prior to the Robertson Cup, the Wilderness fell an overtime goal short of making it back to the Robertson Cup as they fell to the Wings, 1-0.
The Wilderness were remarkably consistent last year under first year head coach Tim Madsen. The Wilderness were in the top third in the NAHL in both offense and defense. The Wilderness were extremely well balanced in scoring and consistency. The team maintained a fairly regular line-up the entire season, with very little change or fluctuation. That resulted in 11 players with 29 points or more, but their leading scorers both had 48 points. That type of balance got the team one win away from the Robertson Cup.
However, the loss is something that motivates Madsen and his group as they head into this season. "It still hurts. Knowing you would have played for the Robertson Cup just 15 minutes from home, gives you a feeling that was missed out on a major opportunity," said Madsen. "But looking back, there were a lot of positives. We moved a lot of players onto the NCAA, we were a very competitive team and we were one goal away from representing the Central Division in the Robertson Cup National Championship."
Once again, the Wilderness were among the NAHL leaders in NCAA commitments as 16 players from last year's team ended up with some type of NCAA commitment. That is a reflection of the team's tradition of developing NCAA-ready players in addition to the former NCAA coaching experience of Madsen.
"I am really proud of our commitment numbers as a team and as a league. It is a testament to the whole league and our team putting the players first," said Madsen. "It is 100% about their development and then commitment. It makes you proud to be a coach in this league because you know people like NAHL Commissioner Mark Frankenfeld and the NAHL staff as a whole is fully supportive and committed to our mission. By our owners and coaches wanting to put players first, good players want to make the NAHL a destination to play."
The Wilderness will have some major holes to fill in the line-up and will be a younger team in 20117-18. Gone are the team's top seven scorers from a year ago, which include leading scorers Zach Mills (Niagara) and Michael Zuffante (Bentley), who both committed to NCAA Division I schools. In addition, the Wilderness' top three defensemen Tyler Vold (Bemidji State), Louis Roehl (Minnesota-Duluth) and Tristan Rostagno (Michigan Tech) are also off to NCAA Division I opportunities. Goalie Luke Kania is also moving onto the NCAA Division I level as he will be attending Brown University.
The Wilderness only have six returning players from last season coming to training camp, which began earlier this week in Cloquet, Minnesota. Madsen said he doesn't want to single anyone out because success is a group effort. "For 2017-18, we have three main goals… we want to be active contributors in the community, we want to move kids onto the NCAA and we want to win hockey games," said Madsen. "We are a team first organization and have a team first mentality. We want to get better and better everyday and not single out individuals."
"You are going to see a whole new team at the beginning of the season, you'll see a whole new team by Christmas, and a whole new team by the second half," said Madsen. "So it's all about development and getting better everyday. We have a dream of winning another Robertson Cup and it would be great to hoist that trophy at the end of the season, mainly as a tribute to our players and staff. Everyone works so hard to make success happen. To be able to win another one would be a great thing for our organization."
Next up in the 23 in 23 series: Minot Minotauros