South Report: Curtale molding another winner in Texas
December 29, 2010
by Alex Kyrias | NAHL.com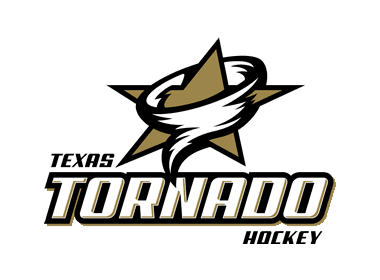 Already the winningest coach in North American Hockey League (NAHL) history, Texas Tornado head coach Tony Curtale has accomplished it all.

Six Robertson Cup championships, three USA Hockey Gold Cup national championships and nine division championships all while sending hundreds of players onto college and professional programs.

Curtale is just a few-dozen regular-season wins away from becoming the winning coach in United States junior hockey history, so what keeps him motivated?

"What makes this job great - this league great - and keeps me coming back and motivated is that coaching at its base really is teaching, and you can't get a better teaching experience than this," Curtale said. "Yes, I want to see the team have success, but you're also helping kids with their development as a player and with their development as a person."

Curtale was particularly motivated headed into this season, and who can blame him? Following the sale of the Tornado last summer to Consolidated Sports Holdings, Inc., led by Bill Yuill and Gary Gelinas, the entire organization was given a renewed sense of commitment and purpose.

"It was a breath of the fresh air for the entire organization," said Curtale. "My staff and I were again allowed to do some of the things off the ice - recruiting, scouting, etc. - that we know have helped us have success on the ice in the past. Once you have that formula, it's just up to the execution."

And, the Tornado has executed this season. After moseying out of the gate with a .500 record, the Tornado ripped off 15 straight wins, which is a league-high to date this season. It vaulted them to the top of the NAHL South Division standings - a place they hadn't been since 2007.

"It helped our confidence knowing that, during the streak, we did most of it without a full lineup," said Curtale. "We had some key guys out with injuries for over a month, but our role players contributed and were developing and having success in different game situations. It'll be valuable experience for them come the second half of the season and the playoffs."

Earlier this month, the Tornado got healthy but were without two of its key players, Jack Prince (England) and Ralfs Freibergs (Latvia), who missed almost the entire month while playing for their home countries at the IIHF Division I World Junior Championship. However, the Tornado will enter 2011 with a full and healthy lineup for one of the few times all season.

"I'm really excited to have everyone back and healthy," said Curtale. "We should be able to see the development process really start to pay off and translate into more success."

More success could mean yet another Robertson Cup championship - something Curtale knows plenty about.

SOUTH DIVISION NOTEBOOK

AMARILLO BULLS: The Bulls are the South Division's hottest team having won their last four in a row, including a 1-0 shutout win over division-leading Texas prior to the Christmas break; they have also won eight out of their last 10 games. Statistically, the Bulls have the best record in the NAHL thanks in large part due to their solid play in December, where they are 4-0-1. Ten different Bulls players have scored in the month of December and goaltender Nikifor Szczerba in second in the NAHL with 16 wins.

CORPUS CHRISTI ICERAYS: Since being acquired from the New Mexico Mustangs earlier this month, forward Joe Smereck has had a significant impact for the IceRays. In just five games played for Corpus, Smereck has two goals and an assist and is a team-best plus-2 since the trade. Goaltender Pheonix Copley has started the last six games for the IceRays, who return to action on Jan. 6.

NEW MEXICO MUSTANGS: The Mustangs don't take the ice again until Jan. 7, but when they do they'll be at the home surroundings of the Santa Ana Star Center - a place where the Mustangs are very comfortable. So far this season, the Mustangs are just a game under .500 at home with an 8-9-0 record. All of the Mustangs' wins this season have come on home ice. Forward Charles Baldwin has eight points in his last 10 games.

TOPEKA ROADRUNNERS: The RoadRunners will wear special New Year's jerseys when they host Amarillo on New Year's Eve. Winners of 11 of its last 13 games, Topeka has climbed into a tie for second place with Amarillo in the South Division thanks in large part to the play of forwards Ryan White and Justin Hussar, who each have six points in their last five games. Topeka also holds the league's second-best penalty kill with an 88.3-percent success rate.

WICHITA FALLS WILDCATS: The Wildcats will surprisingly make their first visit of the season to their closest geographical rival, the Texas Tornado, on New Year's Eve. Despite being only two hours away from one another, the Wildcats and the Tornado have played only once so far this season. However, the Wildcats will face Texas six times in 2011. Forward Sean Keane has been leading the charge recently, scoring eight points in his last five games. The second-year forward has already set career high is goals, assists and points.