IceRays issue statement regarding Hurricane Harvey
August 25, 2017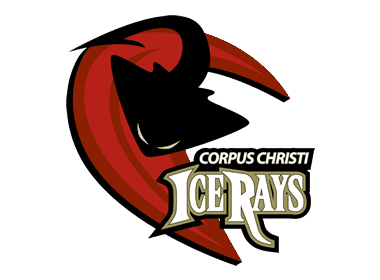 The Corpus Christi IceRays, proud members of the North American Hockey League (NAHL), have released a statement regarding Hurricane Harvey.
"On Thursday, the Corpus Christi IceRays closed the Front Office and postponed all events in relation to 2017 Training Camp that was set to begin on Friday, Aug. 25 at the American Bank Center until further notice. After monitoring the developing situation regarding Hurricane Harvey over the past week, the IceRays notified all inbound players not to report to the city of Corpus Christi and either stay put in their current or nearest city and wait until conditions warrant entry into the city limits. All players that have already made the trip to the Coastal Bend have been evacuated and are en route to a safe destination with IceRays staff."
"Safety is at the utmost importance for our players, staff and organization, and after the developments over the last 24 hours of Hurricane Harvey, the IceRays felt it was best to not take any chances and temporarily leave the Corpus Christi area until conditions warrant a return. To our fans in the greater Corpus Christi area, we encourage you to heed the warnings presented by the National Weather Service, the city of Corpus Christi, and all local media news outlets to do what is best to protect your family and loved ones."
"Further updates regarding our players, staff and future plans will be provided as they are made available following the events of Hurricane Harvey."
"Thank you for your continued support. Stay safe, Corpus Christi."
Hurricane Harvey continues to intensify and will be the nation's first Category 3 landfall in almost 12 years on Friday night or Saturday morning, poised to clobber the Texas Gulf Coast with devastating rainfall flooding, dangerous storm-surge flooding and destructive winds this weekend that could leave parts of the area uninhabitable for an extended period of time.