Gary Shuchuk named new head coach of Janesville Jets
August 21, 2017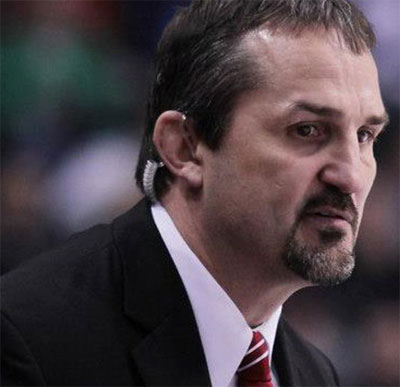 The Janesville Jets, proud members of the North American Hockey League (NAHL), are pleased to announce the appointment of former NCAA first team All-American and NCAA Division I assistant coach Gary Shuchuk as the team's new head coach.
Shuchuk joins the Jets after a storied career as a player and recently having been an assistant coach for the Wisconsin Badgers and Michigan Tech Huskies. Shuchuk was a co-captain and first team All-American in 1990 while leading the Badgers to the NCAA National Championship. He was also named WCHA Most Valuable Player and University of Wisconsin Male Athlete of the Year in 1990. Shuchuk is tied for 12th on the Badgers all-time scoring list with 176 points and is 7th in goals with 85. His 80 points in 1990 are the second most in a single season by a Badger.
After college, Shuchuk played in 142 NHL games and recorded 39 points for the Detroit Red Wings and Los Angelos Kings. He played in the Stanley Cup Finals with Wayne Gretzky and the L.A. Kings in 1993. He also played more than 420 games and had 367 points in the AHL and IHL including a Calder Cup championship with the Adirondack Red Wings in 1992. He was co-captain in Adirondack, Houston and Orlando. He finished his professional career in Europe before returning to Madison in 2004.
Most recently, Shuchuk has spent the past seven years as assistant coach at Wisconsin and Michigan Tech in the Big Ten and WCHA, respectively. During his coaching career Michigan Tech won the McNaughton Cup as WCHA Regular Season Champion in 2016 and the Broadmoor Cup as WCHA Playoff Champion in 2017. The Badgers won the Broadmoor Cup as WCHA Playoff Champion in 2013 and the Big Ten Playoffs in 2014.
"Joe Dibble left some very big shoes to fill in Janesville. But we are very excited to get someone of Gary's caliber as our new head coach. We believe Gary can build on the success we have had in recent years," said Jets president Bill McCoshen. "The Jets priority will continue to be on player development and advancement. Gary was a tremendous D1 player and played many years of pro hockey before coaching at the D1 level. He knows first-hand what it takes to get to the next level and that knowledge will be critical to our player's development."
"I'm extremely excited about the opportunity to coach the Jets. I can't wait to get the players here in training camp next weekend. I want to thank Joe Dibble for his hard work and dedication to making the Janesville Jets one of the top programs in the NAHL. I know the Jets have great community and fan support and am looking forward to bringing a Robertson Cup championship to the City of Janesville," said new coach Gary Shuchuk.