23 in 23 Series: Bismarck Bobcats
August 17, 2017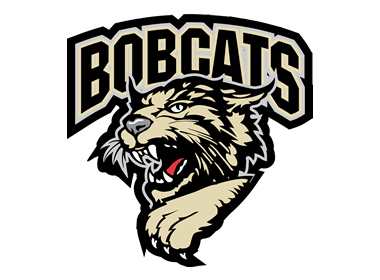 The 23 in 23 series features a look at all 23 teams in the NAHL for the 2017-18 season, with a new team being highlighted daily, leading all the way up until the start of the regular season. 23 in 23 looks into each NAHL team and will include video interviews with 23 coaches in the NAHL, as they provide fans with their expectations and outlook for the season, including taking a look at their strengths as a team and thoughts on the league. It will also take a look back on last season and how each team fared and what they accomplished.
Bismarck Bobcats
Head Coach: Layne Sedevie (8th year)
2016-17 record: 28-30-2, 58 pts. (5th in the Central Division)
2016-17 leading scorer: Matthew Barry (59 pts.)
2017 Playoffs: Did not qualify
2017-18 Division: Central
First regular season game: Wednesday, September 20th vs. Corpus Christi IceRays
Home opener: Friday, September 29th vs. Fairbanks Ice Dogs
How good and consistent have the Bismarck Bobcats been over the course of the last nine seasons? Not once in that time frame has the club had a sub .500 record or missed the playoffs. That's why this past season's result of a 28-30-2 record came as a surprise to many as the Bobcats finished below .500 and did not qualify for the playoffs for the first time since in the 2007-08 season. It was a departure from the norm for the 2010 Robertson Cup National Champions and a team who has won five Central Division Playoff titles in that span.
Last year's Bobcats team was young and didn't carry a ton of experience with them into the season. Despite some of the pitfalls in 2016-17, there was still plenty to be proud of for Bobcats supporters. Leading that charge was the emergence of forward Matthew Barry. The Holy Cross (NCAA DI, Atlantic Hockey) commit was named to the NAHL's All-Rookie Team, leading the Bobcats with 59 points (23 goals, 36 assists), finishing one point off the Central Division's scoring lead for the season. Including Barry, the Bobcats also boasted 11 NCAA commitments during the 2016-17 season, which was a significant part of the overall NAHL total of 300 NCAA commitments last season.
One of the things the team needed to address in the off-season was the team defense. Last season, Bismarck finished 20 out of 24 teams in goals against during the season with a team GAA of 3.48. "We are going into this season with a demand on accountability and a strong work ethic from all of our players," said Bobcats assistant coach Garrett Roth. Roth was on hand at the NAHL coaches meeting earlier this month and sat down for the 23 in 23 video interview, as head coach Layne Sedevie and his wife had just had their first child a few days prior.
Sedevie echoed those comments during the team's main tryout camp. "Work ethic is front and center for our team. We had to address our needs, what pieces we needed to mix in with our returners and just basically seeing a player's compete level and how they may fit with our club. At the end of the day, we have to be better and I think the players need to bring that work ethic and establish the foundation," said Sedevie. "Becoming an NCAA-ready player isn't a one-year process in most cases. Guys need to understand that this is a 2-3 year investment in their hockey career that is an essential part of the development process."
Roth, who has been with the Bobcats the past six seasons, echoed Sedevie's thoughts. "Our goal is to make each and every player on our roster get better every time they touch the ice. We want to prepare them for NCAA hockey and by doing that the hope is that it translates into a successful team and unit on the ice that can win some hockey games," said Roth. "Every player has a different way to approach and prepare for a game. It is our job as coaches that we understand how to get through to them and tap into their true potential."
Perhaps it is that youth and inexperience from last season that will lend itself well to the Bobcats this season. As NAHL training camps open this month, the Bobcats return a wealth of experience. Of the 30 players invited to Training Camp, 19 come from the Bobcats' offseason protected list of returners, tender signees and draft picks, including 2016-17 Bobcat veterans Jared Resseguie, Cooper Haar, Luke Millen, Patrick O'Connor, Tanner Breidenbach, Noah Bormann, Tanner Vescio, Michael Mahan, Matej Murin, Grant Johnson, Alex Pollock and John Shively. "I think our strength for the 2017-18 roster will be our depth and experience. We will have a good nucleus and leadership, so that should help us be more successful."
Roth said that the parity in the NAHL puts a premium on players showing up each and every game ready to play and compete. "All 23 teams in the NAHL come ready to play and are well coached, so we have to be prepared every night. Each year we have seen the league get stronger and deeper with more talented players. More and more players understand each season that the NAHL is the pathway to NCAA hockey and with 300 commitments this past year, the competition is at an all-time high, so we are excited to begin the new season."
Next up in the 23 in 23 series: Brookings Blizzard