NAHL head coaches meetings set for August 7-8 in Texas
July 31, 2017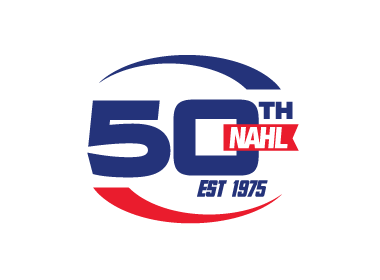 In one week, the North American Hockey League (NAHL) will host its annual head coaches meetings in Frisco, Texas on August 7-8. The annual meetings are held prior to the start of the regular season and are designed to bring all 23 of the league's head coaches together to discuss league matters and bring up everyone up to speed and rules, player safety initiatives, partnerships, protocol and procedures.
"We have held meetings for the NAHL head coaches for several years now and received some great feedback in order to make them as informative and beneficial as possible," said NAHL Commissioner and President Mark Frankenfeld. "One of the main reasons for the rise in commitments each season, along with our continued mission of being the League of Opportunity, is the tireless work our NAHL coaches do on a daily basis and the knowledge they possess."
"These meetings provide every one in attendance with a forum to discuss how to make our league better and most importantly, to ensure we are doing everything in our power to provide a great experience for our players and help them develop and advance," continued Frankenfeld.
The event is one of two times a year that the league's head coaches get together for meetings, with the other coming at the NAHL Top Prospects Tournament in February of 2018.
This year's guest speaker for the NAHL head coaches meetings is Les Jackson from the NHL's Dallas Stars. Jackson, who is the Senior Advisor to the General Manager, is widely respected as one of the best talent evaluators in hockey, having helped build the Stars into the consistently competitive hockey club that it has become over the last two decades. He is entering his second season as senior advisor to the general manager and is responsible for observing and evaluating talent from the amateur and professional ranks all around the world and serves as counsel regarding the draft, free agency and trades.
The meetings will also include presentations from NAHL staff and league partners Vaughn Hockey, who are the exclusive suppliers of equipment to the NAHL.
The NAHL coaches will also discuss several topics including player safety, officiating, rules and regulation, game night procedures, which will then be followed by a presentation from Director of Player Personnel Tony Zasowski, who will discuss NCAA compliance as it relates to NAHL players.