Five NAHL alums named to U.S. National Inline Team
June 19, 2017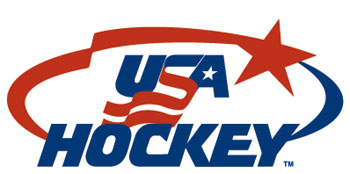 USA Hockey today announced the roster for its U.S. National Inline Team that will compete at the upcoming 2017 International Ice Hockey Federation Inline Hockey World Championship from June 25 to July 1 in Bratislava, Slovakia.
Five of the 14 players on the roster are graduates of the North American Hockey League (NAHL). They include:
Nielson Arcibal, Defense (Texas Tornado, 2005-07)
Jalen Krogman, Defense (Odessa Jackalopes, 2011-13)
Jerry Kuhn, Goaltender (Youngstown Phantoms, 2004-05 & Wasilla Spirit, 2005-06)
Troy Redmann, Goaltender (Bozeman Icedogs, 2003-04/Soo Eagles, 2004-05/Texas Tornado, 2005-06)
Tyler Spezia, Forward (Port Huron Fighting Falcons, 2012-13)
The U.S. has medaled in five of the last seven tournaments, including winning gold at the 2013 IIHF Inline Hockey World Championship in Dresden, Germany.
"We have a great mix of solid offensive players who should provide us with the ability to be very successful in Bratislava this year," said Dan Brennan, general manager of the U.S. National Inline Team. "We also have a group of new players this year who are very excited to get started as we go overseas seeking a gold medal."
The roster is highlighted by eight U.S. National Inline Team veterans and five members of the gold medal-winning 2013 U.S. National Inline Team, including goaltender Jerry Kuhn (Southgate, Mich.), defensemen Nielsson Arcibal (Vista, Calif.) and Cody Kettler (St. Louis, Mo.), and forwards Travis Noe (Thousand Oaks, Calif.) and Matt White (Whittier, Calif.)
The 14-man roster includes six forwards, six defensemen and two goaltenders. For the complete U.S. roster,
click here
.
Team USA opens play against host Slovakia on Sunday, June 25 at 12 p.m. ET at Ondrej Nepela Arena. For Team USA's schedule, click here. A free live stream of all games in the 2017 IIHF Inline Hockey World Championship is available at IIHF.com.