NAHL alumni lead Penguins to second straight Stanley Cup title
June 12, 2017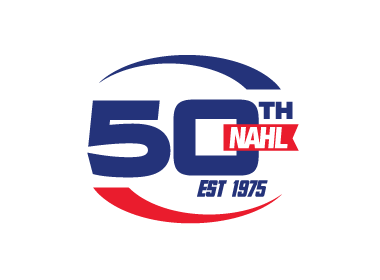 Several NAHL alumni helped the Pittsburgh Penguins capture their second consecutive NHL Stanley Cup Championship on Sunday night as the Penguins defeated the Nashville Predators, 2-0 to win the series in six games.
The architect of the Penguins the past three seasons has been General Manager Jim Rutherford. Rutherford was involved with the successful Compuware Ambassador teams in the NAHL in the late 1980's and early 1990's. His name actually appears on the NAHL's Robertson Cup three times as the Director of Hockey for Compuware during their cup titles in 1988-89, 1989-90 and 1993-94.
Named NHL's General Manager of the Year for 2015-16 after his key trade acquisitions - including Phil Kessel, Nick Bonino, Trevor Daley and Carl Hagelin - an injection of youth from within the organization and the promotion of head coach Mike Sullivan transformed the Penguins into a fast and dominant championship team. They are the first team to repeat as Stanley Cup Champions in the last 20 years.
Phil Kessel, Ian Cole, Bryan Rust and Kevin Porter all played in the NAHL with the United States National Team Development Program.
Forward Phil Kessel recorded 58 points in 44 NAHL games from 2003-05, while playing for the NTDP team. He had 23 points in 25 playoff games for the Penguins this season.
Defenseman Ian Cole played for the NTDP in the NAHL from 2005-07. He appeared in 56 career NAHL games and had 19 points. During the Stanley Cup Playoffs, he chimed in with 9 assists in 25 games played.
Forward Bryan Rust played in the NAHL with the NTDP during the organization's final season in the league in 2008-09. Rust recorded 15 points in 42 NAHL games that season. During the Stanley Cup Playoffs, he had 9 points in 23 games played.
Forward Kevin Porter played in the NAHL for the NTDP from 2002-04. He played in 51 NAHL games and had 39 points. In five Stanley Cup Playoff games this season, he had 6 assists.
The NAHL congratulates all these alumni and the Pittsburgh Penguins on winning the 2016-17 Stanley Cup Championship.