NAHL announces Players of the Week
December 20, 2010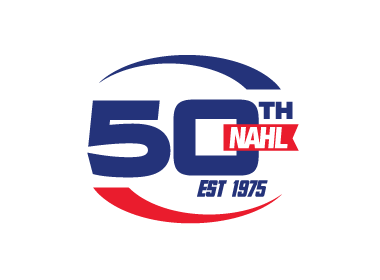 The North American Hockey League (NAHL) has announced its Players of the Week, sponsored by SBK Hockey, for the week ending Dec. 19.

SBK HOCKEY/NORTH PLAYER OF THE WEEK
Mike Monfredo - Motor City Metal Jackets

Motor City defenseman Mike Monfredo connected for two goals and seven assists as the Metal Jackets skated to a 2-0-1 record. On Thursday, the Shirley, N.Y., native registered three assists, including one on Johnathan Smith's game-winning goal, in a 7-3 victory over the Port Huron Fighting Falcons. The next night, the 20-year-old picked up a goal and three more assists as the Metal Jackets downed Traverse City, 7-4. Monfredo wrapped up his weekend with a one-goal, one-assist performance in a 5-4 shootout loss to the North Stars on Saturday. He was also a plus-4 on the week.

"Mike continues to be a dominant player at a high level," said Metal Jackets head coach David Cole. "Playing a lot of minutes well at both ends while protecting his teammates, he's evolved into a defenseman with a very bright future."

HONORABLE MENTION: Chicago defenseman Hunter Brown; Janesville forward Ross Mauermann; Port Huron forward Louis Educate; St. Louis forwards Brad Smith and Matt Gellatly and defenseman Kevin Zhender

SBK HOCKEY/SOUTH PLAYER OF THE WEEK
Ryan White - Topeka RoadRunners

Topeka forward Ryan White came through with two goals, including the game-winner, and two assists in the RoadRunners' 9-1 victory over New Mexico on Saturday. The 19-year-old from Parker, Colo., who was held scoreless the night prior - a 2-1 triumph over the Mustangs - was also a plus-1 on the weekend.

"Ryan has such tremendous offensive talent," said RoadRunners assistant coach R.J. Enga. "He stepped up last weekend in a big series where we needed these points."

HONORABLE MENTION: Amarillo forward Cody Freeman; Texas forward Jackson Leef; Topeka forward Zach Schrotenboer

SBK HOCKEY/CENTRAL PLAYER OF THE WEEK
Nardo Nagtzaam - Alexandria Blizzard

Alexandria forward Nardo Nagtzaam notched two goals and three assists as the Blizzard went 1-0-1 against Aberdeen. On Friday, the Netherlands native tallied a goal and two assists in an 8-0 triumph. The next night, the 20-year-old Mercyhurst College recruit put home a goal and an assist as the Blizzard fell to the Wings in overtime, 6-5.
"Nardo has been very consistent for us lately," said Blizzard assistant coach Jeff Crouse. "He continues to put up great offensive numbers and we expect that to carry over into the second half of the season."

SBK HOCKEY/WEST PLAYER OF THE WEEK
DJ Vandercook - Wenatchee Wild

Wenatchee forward DJ Vandercook struck for four goals and two assists as the Wild celebrated a three-game sweep over Dawson Creek. On Wednesday, the Farmington Hills, Mich., native tallied a goal and an assist in a 6-2 victory. Two nights later, the 20-year-old assisted on Patrick Kinkopf's game-winning goal as the Wild downed the Rage, 4-1. On Saturday, Vandercook recorded a hat trick in a 6-3 triumph. He was also a plus-2 on the week.

"DJ has been a leader since he walked back into our locker room," said Wild assistant coach Chris Clark. "He's done a great job of not only putting up points, but helping develop some of our younger players. He'll be an excellent Division I player next year."

HONORABLE MENTION: Wenatchee forwards Eliot Grauer and Max McHugh

SBK HOCKEY/GOALTENDER OF THE WEEK
David Jacobson - Janesville Jets

Janesville goaltender David Jacobson backstopped the Jets to three wins, turning aside 81 of 85 shots. On Friday, the Janesville native made 28 saves in a 3-2 victory over Chicago. The next night, the 20-year-old stopped all 25 shots he faced as the Jets blanked the Hitmen, 8-0. In a 5-2 victory over the Coulee Region Chill on Sunday, Jacobson made 28 saves.

HONORABLE MENTION: Amarillo's Nikifor Szczerba; Chicago's Brennan Knoblock; St. Louis' Matt Green; Texas' Jimmy Kruger; Topeka's Rasmus Tirronen; Wenatchee's Brandon Jaeger