Kenai River names Josh Petrich as new head coach
May 18, 2017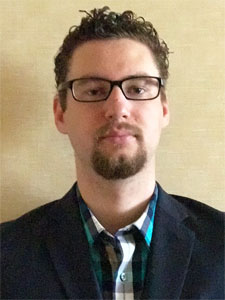 The Kenai River Brown Bears, proud members of the North American Hockey League (NAHL), are pleased to announce that Josh Petrich has been named the team's new head coach.
"The NAHL prides itself as the League of Opportunity. Josh is a shining example of a young coach who has worked tirelessly to elevate his game, build relationships with players, and develop a network of contacts throughout North America. We are excited to welcome him to the Brown Bear organization," said Brown Bears General Manager and President Nate Kiel.
Petrich is no stranger to the NAHL. He was the Assistant Coach with the NAHL's Minnesota Wilderness and spent three seasons with the club from 2013-16. During that time, the Wilderness had over thirty players commit to NCAA Division I teams, one NHL draft pick and one alumni sign a NHL contract. Petrich was also part of the staff that won the 2015 Robertson Cup Championship. Petrich, a former goalie, is especially proud to have five of his six goalies commit to Division 1 schools during his time with the Wilderness. This past season, Petrich was an assistant coach for the Iowa Wild AAA Tier I 18U team.
"My wife and I are very excited for this next step in our journey with the Kenai River Brown Bears and joint the Kenai Peninsula community. It is truly a dream come true to be the next head coach of Kenai River in the NAHL and am excited to get to work on building a successful team culture to go with the great tradition that is already in place," said Petrich. "I want to thank Nate Kiel and the whole community leadership for entrusting me as the next coach and we will work tirelessly to make sure the community is proud to come to the rink every home game. We want the Kenai River Brown Bears to be known as a place players can come to develop and achieve their goals, while having a positive impact on the whole community, both on and off the ice. Finally, I want to thank my whole family for their unconditional support through Desi and I's journey to this point. I also want to thank Corey Millen, the Iowa Wild AAA program and many others for their mentorship and support throughout my coaching career."
Petrich grew up in Elk River, Minnesota, where he played goalie for Elk River High School, and graduated in 2006. He went on to attend college at the University of Minnesota-Duluth and began his coaching career spending five seasons coaching junior, high school, and youth hockey in the Duluth area.
Petrich is also no stranger to hockey in Alaska. He took his first full-time coaching role with the Alaska Avalanche (Wassila/Palmer, Alaska) of the NAHL in 2011-2012. During that season, the Avalanche produced one NHL player and six NCAA Division I players. Petrich then accepted his first full-time head coaching job in 2012-13 with Russell Stover 16U AAA, where one of his players went on to play NCAA Division I and four others went on to play junior hockey.