North Report: Martin standing tall for surging Jr. Blues
December 16, 2010
by Lance-Michael Correia | NAHL.com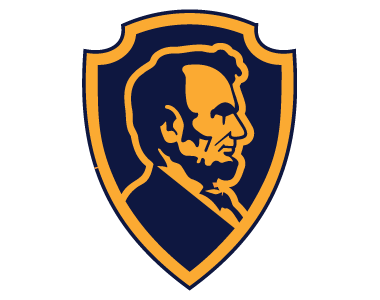 With an 8-1-1 record over their last 10 games, the Springfield Jr. Blues are among the hottest teams in the North American Hockey League.

The Blues have shot up the crowded North Division standings over that span, returning to second place after a two-game sweep of Michigan last weekend at the Nelson Center.

The man behind the Blues' recent surge - quite literally - is goalie Andrew Martin, among others. Martin has fashioned a 6-0-1 record in his last seven starts, and put an exclamation point on the club's ascension with a 2-0 shutout of the Warriors in Saturday's series finale.

"Marty's really solidified the No.1 goaltender position," said Jr. Blues head coach Andy Maher. "He was huge in taking four points from a very good Michigan team; hats off to them. There were four or five key saves on Friday that if Marty doesn't make, we lose, 3-2, instead of win, 3-2. He didn't have as many shots on him Saturday (14), but he really seems to have that ability to make key saves at key times."

Martin's brickwalling campaign didn't begin as planned. The Stoughton, Wis., product suffered setbacks in each of his first five starts, including a pair against North Division rival St. Louis.

"We got off to a slow start as a team," Maher explained. "We were just kind of getting our feet wet. Once the team started maturing, the wins and losses turned itself around, and Marty was a big part of that."

Since Sept. 25, Martin has posted a 12-3-1 mark, eclipsing his win total from a year ago (10) just halfway through this season, and has lost in regulation just once since Oct. 17. He says getting the reins as the frontline netkeep is more of an ideal situation after spending 2009-10 in a platoon role.

"It's definitely been a confidence-booster," Martin explained. "Playing goalie is 90 percent metal and 10 percent physical, so to have that confidence makes all the difference in the world. But there's a lot of credit to go around, especially getting the good goal support. The penalty kill is playing so well right now, too. It took us a while to get it going, but after building up some confidence in our system and really buying in, it's becoming second-nature."

At 5-foot-10 and 175 pounds, Martin doesn't necessarily displace an inordinate percentage of the net, but Maher says the 20-year old possesses an impressive spectrum of goalkeeping acumen.

"I'd say he's more of a butterfly-style goalie, but not being exceptionally tall he knows he has to hang in there as long as he can," Maher assessed. "He controls the rebounds - anything ends up in the corners - and he has that ability to make the big saves when we need them most. Marty does a variety of things very well."

The Jr. Blues, who have closed to within 10 points of first-place St. Louis, will play host to those same Bandits this weekend in Springfield in the division's marquee matchup heading into the holiday break. The teams will also open the New Year with a home-and-home series Jan. 7-8, which will mark the homestretch of Martin's junior career.

"We'll go far if we can continue developing at this pace," Martin offered. "There's a great team camaraderie, we just picked up a couple guys out of the USHL that should help balance our lines and we're playing with a lot of confidence.

"For me and some of the guys who are in their last year (of juniors), we have basically half a season left to buckle down, be seen by scouts, or whatever.

"But, as a team, we could have a very special year."

NORTH DIVISION NOTEBOOK

CHICAGO HITMEN: Brent Formosa bagged an unassisted tally and Vincent Somma came through with a clutch, game-tying power-play goal with 5:10 to play as the Hitmen stormed back to force overtime and claim a point at Motor City on Saturday in its only contest of the weekend. Hunter Brown also had a goal to go with his team-leading 18th assists on the season.

JANESVILLE JETS: The host Jets overcame a two-goal, third-period deficit on Saturday to force overtime, and an eventual shootout. Lawrence Childs cut a 3-1 St. Louis lead in half 2:26 into the final stanza, and Janesville native Ross Mauermann registered the equalizer with 4:35 on the clock. Mauermann's fourth-round shootout score proved to be the game-winner.

MICHIGAN WARRIORS: On their way back from a two-game series in Springfield, the Warriors made a slight detour to southern Wisconsin for a Sunday afternoon matinee against Janesville. Michigan had enough left in the tank to close out the Jets by a 3-0 margin, as Brach Tiller made 28 saves for his second shutout of the season.

MOTOR CITY METAL JACKETS: Petrus Sipila made quick work of overtime on Saturday at Kennedy Recreation Center, putting home the game-winner just 10 seconds into the fourth period in a 4-3 victory over Chicago. Jonathan Smith scored a goal and assisted on three others in an 8-0 win over Port Huron on Sunday evening. Joey Ballmer made 26 saves for his first shutout of the season.

PORT HURON FIGHTING FALCONS: Russell Blaser had his most productive outing since being acquired by the Fighting Falcons, scoring a pair of goals on Friday against Traverse City at McMorran Arena. Logan Lemirande and Louis Educate had two assists each for the hosts; Educate now has 14 points in 12 games with Port Huron.

ST. LOUIS BANDITS: The Bandits kept a tight grip on the North Division lead, taking three out of four points from Janesville. Matt Green penned his first shutout of the season on Friday, leading a 3-0 victory. Chris Ciotti had three assists in the two-game series and now has eight points over his last five games.

TRAVERSE CITY NORTH STARS: The Stars improved to 6-2 in their last eight outings with a weekend sweep of Port Huron. Tim Opie scored a pair of goals on Saturday in the finale, bringing his team-leading total to 12. The club's leading scorer with 24 points, Opie has four goals and five assists in his last five games.