NAHL announces 2016-17 awards schedule
April 19, 2017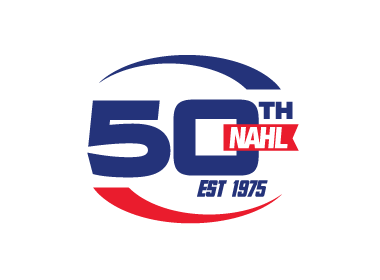 The North American Hockey League (NAHL) has announced the schedule for the release of its 2016-17 regular season awards. All league awards are voted upon by the NAHL's 24 head coaches.
The 2016-17 awards include the NAHL and Divisional All-Rookie Teams, the All-NAHL Divisional Teams and Awards, the All-NAHL Teams, Most Valuable Player, Forward of the Year, Defenseman of the Year, Vaughn Goaltender of the Year, Rookie of the Year, Coach of the Year, General Manager of the Year, Executive of the Year and Organization of the Year, along with the Apex Learning Academic Achievement Award, Leadership Award and Community Service Award.
The following will be the schedule for the release of the awards:
Monday, April 24: All-Rookie Teams (NAHL and Divisional)
Tuesday, April 25: NAHL Divisional Teams and Awards
Wednesday, April 26: All-NAHL Teams and overall individual awards
All votes were based on performance and participation during the 2016-17 regular season.