IceRays' Copley named Goaltender of the Month
December 11, 2010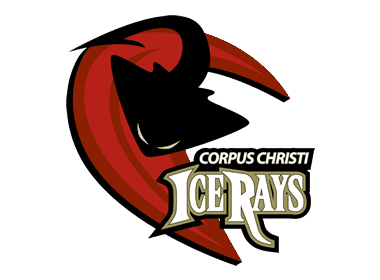 The North American Hockey League (NAHL) has announced that Corpus Christi IceRays goaltender Pheonix Copley has been named the SBK Hockey Goaltender of the Month for the month of November.

Copley, an 18-year old from North Pole, Alaska, posted a 4-3-0 record to compliment a 2.56 goals-against average and a .929 save percentage during the month.

"Cops really came into his own in November," said Corpus Christi head coach Brent Hughes. "He was the backbone of our team for the entire month and really came up big when we needed him.

"We had a seven-game road trip and rode his strong goaltending to a winning record for the month. He's only going to get better as he gets more and more experience."

Copley's month was highlighted by a three-game winning streak in which he allowed just four goals. The streak included back-to-back, 2-1 decisions over the New Mexico Mustangs on the road.

The 6-foot-3, 175-pound goalie is a product of the North American Prospects Hockey League, having spent the 2009-10 season with the California Titans. With the Titans, Copley went 14-4-4 with a 2.38 goals-against average and a .910 save percentage. His older brother, Navarone, is a center for the IceRays.

"It's a great environment down here in Corpus Christi," said Pheonix Copley. "I was happy that my contributions helped us have a successful road trip last month. I'm always looking to improve my game and get better."

HONORABLE MENTION: Alexandria's Jake Williams; Bismarck's Ryan Faragher; Janesville's David Jacobson; Kenai River's Mathias Dahlstrom

About SBK Hockey…
The Official Equipment Supplier and Preferred Goaltender Supplier of the NAHL, SBK Hockey offers a complete line of composite hockey sticks and protective equipment, including protective goaltender equipment. For more information on SBK Hockey, visit SBKHockey.com.