March 10, 2017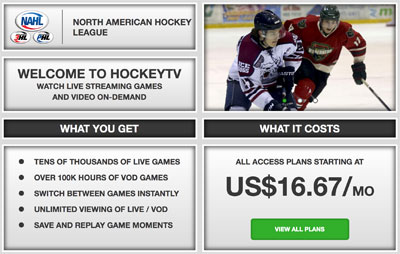 Just a month remains in the 2016-17 regular season and the impending Robertson Cup Playoffs. This weekend offers another prime and important opportunity for teams to position themselves for a playoff spot and perhaps even a division title.
This past week was another great one for the NAHL with six players making NCAA Division I commitments, further proving that when it comes to earning an NCAA commitment while playing junior hockey, no one does it better than the NAHL
In the Central Division, 1st place Minot looks to lock in the division's first playoff berth as they host the 3rd place Brookings Blizzard for a pair of games. A huge series takes place in Austin with the Bruins hosting the Bobcats in a match-up of teams who are both just on the outside of the playoffs, looking in. The final series, features the Minnesota Wilderness hosting the Aberdeen Wings, with both clubs looking to gain ground and stay in playoff position.
In the East Division, Aston looks to close in on a division title with a lone home game on Friday against the Wilkes-Barre/Scranton Knights. New Jersey hosts Johnstown two more times on Friday and Saturday after the Titans captured a 4-2 win over the Tomahawks on Thursday. The Knights return home Saturday for a two-game series against the Northeast Generals on Saturday and Sunday.
In the Midwest, a potential playoff preview is on tap as 3rd place Fairbanks hosts the 2nd place Minnesota Magicians. Another potential playoff preview will be underway in Janesville as the 1st place Jets host the 4th place Springfield Jr. Blues. The Jets are just a few wins away from capturing the Midwest Division regular season title. The final series sees Coulee Region in Kenai River with the Chill needing wins to get back into the playoff picture.
In the South Division, the Lone Star Brahmas look to close in on a division title with a two-game set against the Odessa Jackalopes. Shreveport looks to stay in 2nd place with two more games in Amarillo after taking Game 1 of the three game series by a 4-2 margin on Thursday night. Corpus Christi is in Wichita Falls for two more games as well after the team's squared off on Thursday night with the Wildcats winning 3-2 in a shootout.
Friday, March 10th
Wilkes-Barre/Scranton at Aston - 7:00 PM EST
Johnstown at New Jersey - 7:30 PM EST
Springfield at Janesville - 7:00 PM CST
Shreveport at Amarillo - 7:05 PM CST
Bismarck at Austin - 7:05 PM CST
Aberdeen at MN Wilderness - 7:05 PM CST
Corpus Christi at Wichita Falls - 7:05 PM CST
Odessa at Lone Star - 7:30 PM CST
Brookings at Minot - 8:05 PM CST
MN Magicians at Fairbanks - 7:30 PM AKST
Coulee Region at Kenai River - 7:30 PM AKST
Saturday, March 11th
Johnstown at New Jersey - 7:30 PM EST
Northeast at Wilkes-Barre/Scranton - 7:30 PM EST
Springfield at Janesville - 7:00 PM CST
Shreveport at Amarillo - 7:05 PM CST
Bismarck at Austin - 7:05 PM CST
Aberdeen at MN Wilderness - 7:05 PM CST
Corpus Christi at Wichita Falls - 7:05 PM CST
Odessa at Lone Star - 7:30 PM CST
Brookings at Minot - 8:05 PM CST
MN Magicians at Fairbanks - 7:30 PM AKST
Coulee Region at Kenai River - 7:30 PM AKST
Sunday, March 12th
Northeast at Wilkes-Barre/Scranton - 2:00 PM EDT