March 3, 2017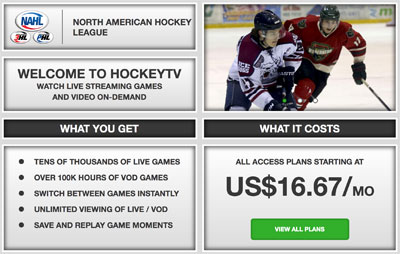 Top Prospects has come and gone and now the countdown towards the end of the regular season in underway. Just five weeks and a dozen or so games on average remain in the 2016-17 regular season.
Division titles are still up for grabs in all four divisions, but all four division leaders enjoy comfortable leads as they look to lock up their divisions.
In the Central Division this weekend, the Austin Bruins will try and climb out of the cellar with a difficult series at Aberdeen. 3rd place travels to 2nd place this weekend as Brookings makes the trip North to Cloquet for a pair of games against the Wilderness. The final series features North Dakota rivals Minot and Bismarck tangling in a two-game set in Bismarck as the Bobcats look to get back into playoff position, while the Minotauros look to shrink their magic number of winning the division.
In the East Division, any hope the 2nd place Johnstown Tomahawks have of catching the 1st place Aston Rebels may hinge on a pair of wins this weekend in Aston. The New Jersey Titans look to try and gain ground on 2nd place Johnstown by hosting the Northeast Generals for a pair of games as Wilkes-Barre/Scranton sits idle.
In the Midwest, the surging Fairbanks Ice Dogs play their final 11 regular season games at home, beginning this weekend by hosting the Coulee Region Chill. It is almost must-win time for the Chill, who are on the outside looking in of the playoff race. The 2nd place Minnesota Magicians are in Kenai River for two games against the Brown Bears. Janesville is idle.
In the South Division, Lone Star looks to close in on the South title with three home games against the Amarillo Bulls. The Wichita Falls Wildcats will travel South for a big series against the Corpus Christi IceRays, who are just two points back for 2nd place in the South. Sandwiched in between the Wildcats and the IceRays in 3rd place are the Shreveport Mudbugs, who are in Odessa for a pair of games against the Jacks.
Outside the Division, Topeka is in Springfield for two games, with the Jr. Blues needing wins to stay in the 4th and final playoff spot in the Midwest.
Friday, March 3rd
Johnstown at Aston - 7:00 PM EST
Northeast at New Jersey - 7:30 PM EST
Wichita Falls at Corpus Christi - 7:05 PM CST
Brookings at MN Wilderness - 7:05 PM CST
Topeka at Springfield - 7:05 PM CST
Shreveport at Odessa - 7:05 PM CST
Austin at Aberdeen - 7:15 PM CST
Minot at Bismarck - 7:15 PM CST
Amarillo at Lone Star - 7:30 PM CST
Coulee Region at Fairbanks - 7:30 PM AKST
MN Magicians at Kenai River - 7:30 PM AKST
Saturday, March 4th
Johnstown at Aston - 7:00 PM EST
Topeka at Springfield - 6:05 PM CST
Northeast at New Jersey - 7:30 PM EST
Wichita Falls at Corpus Christi - 7:05 PM CST
Brookings at MN Wilderness - 7:05 PM CST
Shreveport at Odessa - 7:05 PM CST
Austin at Aberdeen - 7:15 PM CST
Minot at Bismarck - 7:15 PM CST
Amarillo at Lone Star - 7:30 PM CST
Coulee Region at Fairbanks - 7:30 PM AKST
MN Magicians at Kenai River - 7:30 PM AKST
Sunday, March 5th
Amarillo at Lone Star - 4:15 PM CST