February 17, 2017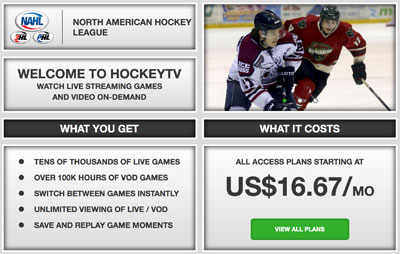 Just over a week remains until the NAHL Top Prospects Tournament as the month of February enters its final stages.
With the four teams in the East Divisions set, teams from the other three divisions look to start locking in playoff berths as early as this weekend. Less than two months remain in the 2016-17 regular season with just a quarter of the season remaining.
In the Central Division this weekend, 1st and 2nd place lock horns in Cloquet as the 2nd place Minnesota Wilderness host the 1st place Minot Minotauros for a two-game series. The 3rd place Brookings Blizzard have a busy weekend as they travel to Austin for a pair of games Friday and Saturday and then host the Aberdeen Wings on Sunday. Sunday will also be the third game of the weekend for the Wings, who host Bismarck on Friday and Saturday.
In the East Division, division-leading Aston is at Northeast for a pair of games, while Johnstown hosts New Jersey for a pair of games. Wilkes-Barre/Scranton is off during the weekend.
In the Midwest Division, Janesville looks to close in on a division title with a home-and-home series against Coulee Region. Fairbanks is on the road for the final time this season as they are in Richfield, Minnesota for a pair of games against the Magicians. Kenai River is also on the road for a pair of games in Springfield against the Jr. Blues.
In the South Division, Lone Star looks to lock up a playoff spot with a pair of games against the Odessa Jackalopes. Wichita Falls is in Shreveport for a pair of games against the Mudbugs with 2nd place in the division on the line. The final series features Topeka at Corpus Christi for a final game on Friday after the IceRays beat the RoadRunners, 6-2 on Thursday. Amarillo is idle.
Friday, February 17th
Aston at Northeast - 7:00 PM EST
New Jersey at Johnstown - 7:30 PM EST
Janesville at Coulee Region - 7:00 PM CST
Brookings at Austin - 7:05 PM CST
Topeka at Corpus Christi - 7:05 PM CST
Minot at MN Wilderness - 7:05 PM CST
Kenai River at Springfield - 7:05 PM CST
Wichita Falls at Shreveport - 7:11 PM CST
Bismarck at Aberdeen - 7:15 PM CST
Fairbanks at MN Magicians - 7:15 PM CST
Odessa at Lone Star - 7:30 PM CST
Saturday, February 18th
New Jersey at Johnstown - 7:00 PM EST
Aston at Northeast - 7:00 PM EST
Kenai River at Springfield - 6:05 PM CST
Coulee Region at Janesville - 7:00 PM CST
Brookings at Austin - 7:05 PM CST
Fairbanks at MN Magicians - 7:05 PM CST
Minot at MN Wilderness - 7:05 PM CST
Wichita Falls at Shreveport - 7:11 PM CST
Bismarck at Aberdeen - 7:15 PM CST
Odessa at Lone Star - 7:30 PM CST
Sunday, February 19th
Aberdeen at Brookings - 5:05 PM CST