February 10, 2017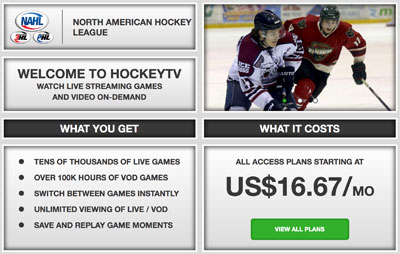 With the selection of the Top Prospects rosters and the USA Hockey trading deadline both in the rearview mirror, the teams of the NAHL get back to task this weekend with 22 games on Friday, Saturday and Sunday.
Less than two months now remain in the 2016-17 regular season and the push for the Robertson Cup Playoffs is in full swing.
In the Central Division this weekend, the 1st place Minot Mintauros are home twice as they host Brookings on Friday and the Minnesota Wilderness on Saturday. Bismarck is also home for a pair of games as they reverse the games with Minot, hosting the Wilderness on Friday and Brookings on Saturday.
In the East Division, all eyes will be in Aston this weekend as the 1st place Rebels host the 2nd place Johnstown Tomahawks for a pair of games. Johnstown is just four points behind the Rebels for the division lead. In other action, the Wilkes-Barre/Scranton Knights host the Northeast Generals for a pair of games on Saturday and Sunday. New Jersey is idle.
In the Midwest Division, the only divisional series the Kenai River Brown Bears in Fairbanks for two games against the Ice Dogs. Janesville is idle.
In the South Division, the Wichita Falls Wildcats are in Amarillo for a pair of games against the Bulls. The Corpus Christi IceRays will host the Odessa Jackalopes for a pair of games. Finally, the Lone Star Brahmas put their 14-game winning streak on the line with a home series against the Shreveport Mudbugs.
Outside of the divisions, the Coulee Region Chill and Austin Bruins will battle in an I-90 home-and-home series. The Minnesota Magicians will take to the road to face the red-hot Aberdeen Wings, who have won five in a row. The final series will feature the Springfield Jr. Blues and Topeka RoadRunners battle in a two-game series at a neutral site in Cedar Rapids, Iowa.
Friday, February 10th
Johnstown at Aston - 7:00 PM EST
Wichita Falls at Amarillo - 7:05 PM CST
Coulee Region at Austin - 7:05 PM CST
Odessa at Corpus Christi - 7:05 PM CST
Springfield at Topeka - 7:05 PM CST
MN Magicians at Aberdeen - 7:15 PM CST
MN Wilderness at Bismarck - 7:15 PM CST
Shreveport at Lone Star - 7:30 PM CST
Brookings at Minot - 8:05 PM CST
Kenai River at Fairbanks - 7:30 PM AKST
Saturday, February 11th
Johnstown at Aston - 7:00 PM EST
Northeast at Wilkes-Barre/Scranton - 7:30 PM EST
Austin at Coulee Region - 7:00 PM CST
Wichita Falls at Amarillo - 7:05 PM CST
Odessa at Corpus Christi - 7:05 PM CST
Springfield at Topeka - 7:05 PM CST
MN Magicians at Aberdeen - 7:15 PM CST
Brookings at Bismarck - 7:15 PM CST
Shreveport at Lone Star - 7:30 PM CST
MN Wilderness at Minot - 7:35 PM CST
Kenai River at Fairbanks - 7:30 PM AKST
Sunday, February 12th
Northeast at Wilkes-Barre/Scranton - 12:30 PM EST