February 3, 2017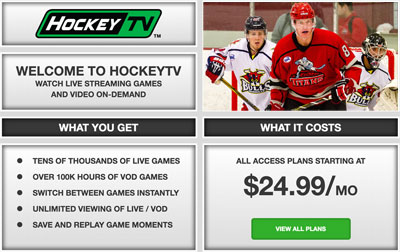 This weekend marks a very important time for NAHL team and players. It marks the final games before the USA Hockey trading deadline and the final games before the cut-off for the NAHL Top Prospects standings freeze.
The NAHL Standings will be frozen on Sunday, February 5th at 5:00pm (central). Teams will then be seeded within their division based on win percentage. The #1 seeded team in each division will send 5 players; the #2 seeded team will send 4 players, the # 3, #4 and #5 seeded teams will send 2 or 3 players; and teams seeded 6th and 7th (South) will send 2 players. The NAHL will select one Wild Card player to participate on Team East.
The head coaches four each of the four divisional teams at Top Prospects will be those head coaches whose team's are in 1st place on Sunday, February 5th as well.
In the Central Division this weekend, a big series takes place in Cloquet as the 2nd place Minnesota Wilderness host the 1st place Minot Minotauros for a two game set. Bismarck will be in Brookings with both teams looking to snap losing skids. The final series has the red-hot Aberdeen Wings visiting the Austin Bruins for a pair of games.
In the East Division, the New Jersey Titans host a pair of home games over the weekend as they host Wilkes-Barre/Scranton on Friday and Aston on Saturday. The Northeast Generals continue their three-game series in Johnstown against the surging Tomahawks. Johnstown defeated Northeast on Thursday night by a score of 9-1.
In the Midwest Division, the 1st place Janesville Jets host the Springfield Jr. Blues for a pair of games. The 2nd place Minnesota Magicians travel East to take on the Coulee Region Chill in two games. The final series has Fairbanks in Kenai River for three games. The Ice Dogs won the first of the three games on Thursday, by a 1-0 score that moved them into the 4th and final playoff spot, one point ahead of the Chill.
In the South Division, it is a showdown at the top of the division as the 1st place Lone Star Brahmas put their 12-game winning streak on the line with two games in Wichita Falls. 3rd and 4th place with face-off as the Shreveport Mudbugs host the Corpus Christi IceRays for two games. The final series has Odessa hosting Topeka for a pair of games. The Amarillo Bulls are idle.
Friday, February 3rd
Northeast at Johnstown - 7:30 PM EST
Wilkes-Barre/Scranton at New Jersey - 7:30 PM EST
MN Magicians at Coulee Region - 7:00 PM CST
Springfield at Janesville - 7:00 PM CST
Aberdeen at Austin - 7:05 PM CST
Bismarck at Brookings - 7:05 PM CST
Minot at MN Wilderness - 7:05 PM CST
Topeka at Odessa - 7:05 PM CST
Lone Star at Wichita Falls - 7:05 PM CST
Corpus Christi at Shreveport - 7:11 PM CST
Fairbanks at Kenai River - 7:30 PM AKST
Saturday, February 4th
Northeast at Johnstown - 7:00 PM EST
Aston at New Jersey - 7:30 PM EST
MN Magicians at Coulee Region - 7:00 PM CST
Springfield at Janesville - 7:00 PM CST
Aberdeen at Austin - 7:05 PM CST
Bismarck at Brookings - 7:05 PM CST
Minot at MN Wilderness - 7:05 PM CST
Topeka at Odessa - 7:05 PM CST
Lone Star at Wichita Falls - 7:05 PM CST
Corpus Christi at Shreveport - 7:11 PM CST
Fairbanks at Kenai River - 7:30 PM AKST