Tornado's Kruger named Goaltender of the Month
November 5, 2010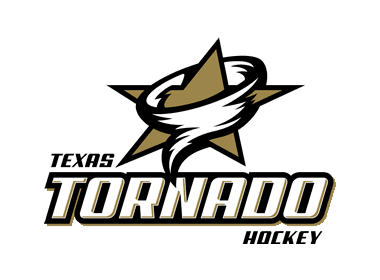 The North American Hockey League (NAHL) has announced that Texas Tornado goaltender Jimmy Kruger has been named the SBK Hockey Goaltender of the Month for the months of September/October.

Kruger, from Minnetonka, Minn., fashioned a perfect 8-0 record in eight September/October appearances, including a 20-save shutout performance over the Topeka RoadRunners on Oct. 2.

The 18-year-old Kruger, who played one game with the Alexandria Blizzard this season before being acquired by the Tornado, also holds an NAHL-best 1.63 goals-against average to compliment a .933 save percentage.

"Jimmy has worked very hard since his arrival to become a better goalie and a better athlete and he's helped solidify our defense, which is already a solid group," said Tornado head coach Tony Curtale, whose team is riding a 10-game winning streak. "He has great size (6-foot-3, 190 pounds) and ability and makes key saves during key moments of the game, which is so important.

"We're very hopeful that, with continued success, he'll join the long line of Tornado goaltenders who have had success at the collegiate and professional levels."

Kruger, who stopped pucks for Minnetonka High School last season and helped lead the Skippers to the championship game of the Class AA state tournament, is thankful for his opportunity with the Tornado.

"I love it down here," he said. "The atmosphere, the camaraderie of the guys in the locker room, the coaching, the facilities… everything is first-class and I'm happy I have a chance to play.

"We have a great team defense and everyone contributes, so it makes my job a little easier to know the guys have my back. I just want to keep getting better everyday."

About SBK Hockey…
The Official Equipment Supplier and Preferred Goaltender Supplier of the NAHL, SBK Hockey offers a complete line of composite hockey sticks and protective equipment, including protective goaltender equipment. For more information on SBK Hockey, visit http://www.sbkhockey.com/.

About the NAHL...
Celebrating its 35th anniversary in 2010-11, the NAHL, the only USA Hockey-sanctioned Tier II Junior A league boasting 27 teams from across North America, prides itself on the social maturity and skill development of student-athletes ages 16-20 with aspirations of advancing to collegiate and/or professional hockey. For more information on the NAHL, visit http://www.nahl.com/.