November 25, 2016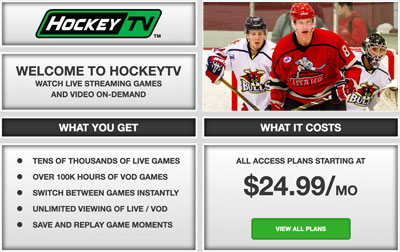 In a post-Thanksgiving weekend, the schedule is stuffed full of games in the NAHL. 22 games highlight the schedule.
Last weekend, it was all about winning streaks, but this weekend it is all about teams trying to end losing skids starting on Black Friday. The season is over a third of the way over and teams are fighting for playoff positioning.
In the Central Division, a big series takes place in Cloquet, MN, as the Wilderness host the Bobcats with the teams separated by a single point for 3rd place. The other big series sees 1st place Minot traveling to Brookings for a series against the red-hot Blizzard. The Blizzard are unbeaten in regulation in their last six games. The Aberdeen Wings are off during the weekend.
In the East Division, the Northeast Generals finally open their new home at the New England Sports Village with a series against the New Jersey Titans. In the other series, the Johnstown Tomahawks look to end their losing skid with a home series against the Wilkes-Barre/Scanton Knights. The Aston Rebels are idle.
In the Midwest Division, Fairbanks travels to Kenai River, with both teams looking to snap extensive losing skids. On Saturday, Janesville is at Coulee Region in the battle of Wisconsin.
In the South Division, Amarillo looks to end their 11-game winless streak with a series in Corpus Christi. The Odessa Jackalopes try to climb out of the cellar in the South with two games in Wichita Falls against the 2nd place Wildcats. The two teams with the best winning percentages in the South meet as the 1st place Brahmas have a home-and-home series with the 3rd place Shreveport Mudbugs.
Outside the divisions, Austin is in Janesville to face the Jets on Friday and then the Bruins will turn around and host the Minnesota Magicians on Saturday. In other out-of-division action, the Springfield Jr. Blues will host the Topeka RoadRunners for a two game set.
Friday, November 25th
Wilkes-Barre/Scranton at Johnstown - 7:30 PM EST
New Jersey at Northeast - 7:30 PM EST
Austin at Janesville - 7:00 PM CST
Minot at Brookings - 7:05 PM CST
Amarillo at Corpus Christi - 7:05 PM CST
Bismarck at MN Wilderness - 7:05 PM CST
Topeka at Springfield - 7:05 PM CST
Odessa at Wichita Falls - 7:05 PM CST
Shreveport at Lone Star - 7:30 PM CST
Fairbanks at Kenai River - 7:30 PM AKST
Saturday, November 26th
Wilkes-Barre/Scranton at Johnstown - 7:00 PM EST
Topeka at Springfield - 6:05 PM CST
New Jersey at Northeast - 7:30 PM EST
Janesville at Coulee Region - 7:00 PM CST
MN Magicians at Austin - 7:05 PM CST
Minot at Brookings - 7:05 PM CST
Amarillo at Corpus Christi - 7:05 PM CST
Bismarck at MN Wilderness - 7:05 PM CST
Odessa at Wichita Falls - 7:05 PM CST
Lone Star at Shreveport - 7:11 PM CST
Fairbanks at Kenai River - 7:30 PM AKST
Sunday, November 27th
Fairbanks at Kenai River - 5:00 PM AKST