Tornado teams up for Fight Against Childhood Cancer
November 2, 2010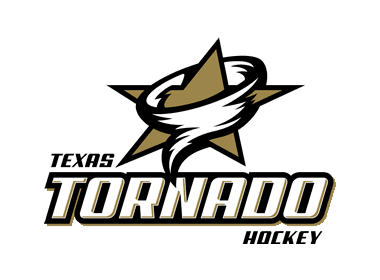 The Texas Tornado, in cooperation with Children's Medical Center, has teamed up for the Fight Against Childhood Cancer weekend.

During the Tornado home games against the New Mexico Mustangs this Friday, Nov. 5 and Saturday, Nov. 6 at the Dr Pepper Arena in Frisco, the Tornado will be wearing specially designed jerseys to commemorate the weekend of awareness.

Following the game on Saturday night, the Tornado will host an auction for the public for the game worn jerseys by each player. A portion of the proceeds from the weekend sale of merchandise, sponsorship, tickets and the auction of the game worn jerseys will benefit the not-for-profit organization.

Each Tornado player has been paired with a child battling cancer and pending their treatment schedule each child will attend the games with their family. That child's name will be listed on the bottom of each jersey, below the player's number. Each child will also receive a jersey from the Tornado commemorating the event and honoring their courage.

"Playing for a great cause like this in front of our fans when we are playing so well will make this event all the more worthwhile," said Tornado head coach Tony Curtale. "Childhood cancer is a disease that needs to be kept in the forefront of everyone's mind and we hope we can create some awareness and provide the kids with an experience that will put a smile on their face."

Tickets for the game and live auction are still available and can be purchased online at www.tornadohockey.com.

Children's Medical Center is private, not-for-profit, and is one of the largest pediatric healthcare providers in the nation. As the only academic healthcare facility in North Texas dedicated exclusively to the comprehensive care of children from birth to age 18, Children's provides patient care ranging from simple eye exams to specialized treatment in areas such as heart disease, hematology-oncology and cystic fibrosis. In addition, Children's is a major pediatric kidney, liver, intestine, heart and bone marrow transplant center. As the primary pediatric teaching facility for The University of Texas Southwestern Medical Center at Dallas, the medical staff at Children's conducts research that is instrumental in developing treatments, therapies, and greater understanding of pediatric diseases.