Wildcats, Magicians win on Thursday night
November 18, 2016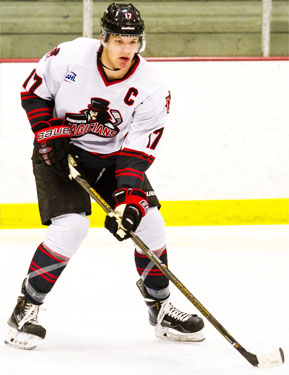 Topeka 1 @ Wichita Falls 2
- The Wildcats extended their win streak to five games on Thursday night against the Topeka RoadRunners and skated to a 2-1 victory. Early in the 1st period, the Wildcats struck for the game's first goal on their first power play, as Nick Rosa gave Ricky Carballo a perfect cross-crease pass. Midway through the 2nd period, Carballo scored his second of the night after a shot from the blue line by Jonathan Waring caromed off the backboards and right into Carballo's wheelhouse. The RoadRunners picked up their play tremendously in the third period, looking like an entirely different team. They put the pressure on Dempsey to keep his team in front, and 6:32 into the final period, the Topeka captain struck. Marshall Bowery scooped up a loose puck in the blue paint and shoveled a powerful backhand shot into the net to end Dempsey's shutout bid. Despite buzzing for the tying goal in the late stages and getting a brief 6-on-3 man advantage, the Runners could not capitalize and the Cats escaped with the 2-1 triumph. Dempsey improved to 2-0 as a Wildcat, stopping 29 of 30 shots. Ryan Snowden played valiantly in his fifth regulation defeat, making 49 of a possible 51 saves.
Boxscore
MN Magicians 3 @ MN Wilderness 2 (OT)
– The battle of Minnesota rivals went to overtime on Thursday night as the Magicians used the man-advantage in overtime to pick up a 3-2 road win in Cloquet against the Wilderness. It was a tale of three periods as the Magicians took a 1-0 lead less than three minutes into the 1st period with a goal from John Siebenaler, his 5th of the season. The momentum swung towards the Wilderness in the 2nd period as they took a 2-1 lead on goals from Luke Dow and Tim Nicksic. For Nicksic, it was his team-leading 12th goal of the season. The Magicians ended up tying the game with just under two minutes to go in regulation and Nikita Kozyrev scored to knot the game at 2-2. In the overtime, the Magicians converted on a power play as captain Will Hammer tipped home a shot from the point that snuck through the legs of Wilderness goalie Luke Kania. Ivan Prosvetov made 25 saves in the win, while Kania made 35 saves in the loss.
Boxscore