November 4, 2016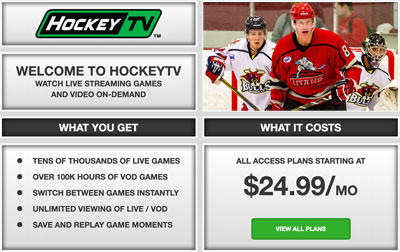 It is another busy weekend in the North American Hockey League (NAHL) as 21 games highlight the schedule for Friday-Sunday.
Some separation is starting to occur at the top of the divisions as the league gets into its November schedule. While some teams are happy with being towards the top of the table, others are looking to move up and make November a better month.
In the Central Division, division-leading Minot will host Aberdeen for two games. The Wings are in a 4th place tie in the division. 2nd place Bismarck hits the road for a pair of games against the last place Austin Bruins. The Bruins are just 3-6-1 in their last 10 games. The final series features the Brookings Blizzard at the Minnesota Wilderness with the two teams separated by just three points in the standings.
In the East Division, Johnstown, who has only two regulation losses on their record, is in New Jersey to face the Titans in a three game set on Friday, Saturday and Sunday. The other series features the Wilkes-Barre/Scranton Knights in Aston for a pair of games against the 1st place Rebels. The Northeast Generals are idle this weekend.
In the Midwest Division, Fairbanks will look to rebound with a big series in Janesville against the division-leading Jets. The red-hot Coulee Region Chill will host the Kenai River Brown Bears for a pair of games as Kenai River is riding high from their first win of the season last weekend. The final series features Springfield traveling to Minnesota to face the 2nd place Magicians in a two-game series.
In the South Division, the 1st place Lone Star Brahmas, who have the NAHL's best record, will host the Topeka RoadRunners for two games. In the other series, the Corpus Christi IceRays will visit Amarillo for a pair of games with both teams tied in the standings at 15 points. Wichita Falls, Odessa and Shreveport are all idle.
Friday, November 4th
Wilkes-Barre/Scranton at Aston - 7:00 PM EDT
Johnstown at New Jersey - 7:30 PM EDT
Kenai River at Coulee Region - 7:00 PM CDT
Fairbanks at Janesville - 7:00 PM CDT
Corpus Christi at Amarillo - 7:05 PM CDT
Bismarck at Austin - 7:05 PM CDT
Brookings at MN Wilderness - 7:05 PM CDT
Springfield at MN Magicians - 7:15 PM CDT
Topeka at Lone Star - 7:30 PM CDT
Aberdeen at Minot - 7:35 PM CDT
Saturday, November 5th
Wilkes-Barre/Scranton at Aston - 7:00 PM EDT
Johnstown at New Jersey - 7:30 PM EDT
Kenai River at Coulee Region - 7:00 PM CDT
Fairbanks at Janesville - 7:00 PM CDT
Corpus Christi at Amarillo - 7:05 PM CDT
Bismarck at Austin - 7:05 PM CDT
Springfield at MN Magicians - 7:05 PM CDT
Brookings at MN Wilderness - 7:05 PM CDT
Topeka at Lone Star - 7:30 PM CDT
Aberdeen at Minot - 7:35 PM CDT
Sunday, November 6th
Johnstown at New Jersey - 3:30 PM EST