Brown Bears give back to Boys and Girls club
October 18, 2016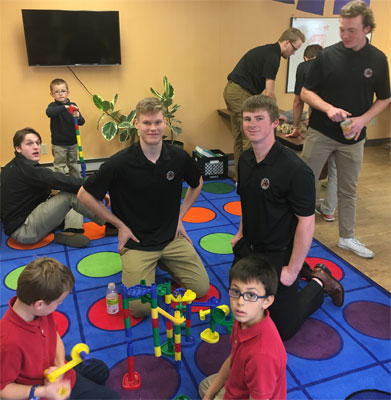 The Kenai River Brown Bears, proud members of the North American Hockey League (NAHL), not only care about hockey but they also care about the community that they live in and the lives of those in the area.
The team has worked out a partnership for the players to volunteer at the Kenai Boys and Girls Club in Alaska. The players will serve as mentors and role models for the youth in the Kenai area.
Evan Butcher who has been with the team for three years said, "It's a great way to get out and meet our young fans. As a team we are excited that we get to work with the Boys and Girls Club and affect the lives of people in our town. They come to support us at our games so spending time with them is an awesome opportunity".
The players will be volunteering at the Boys and Girls Club 3 to 4 days a week for 3 hours.
Head Coach Jeff Worlton said, "It's not only about making these young men better hockey players, it's also about making them better people".
The team will be spending roughly 9 days and 27 hours at the Boys and Girls Club the rest of October alone.
Boys & Girls Clubs have been serving youth ages 4-18 across the Kenai Peninsula for 27 years. They have Clubhouses and Teen youth development programs in Kenai, Soldotna, Nikiski, Seward and Kasilof. They also offer year round athletics programs and provide a safe and positive place for kids to learn, explore and grow all while having fun.