24 in 24 Series: Wilkes-Barre/Scranton Knights
September 8, 2016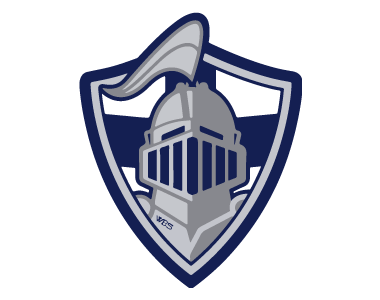 The 24 in 24 series features a look at all 24 teams in the NAHL for the 2016-17 season, with a new team being highlighted daily, leading all the way up until the start of the regular season. 24 in 24 looks into each NAHL team and will include video interviews with all 24 head coaches in the NAHL, as they provide fans with their expectations and outlook for the season, including taking a look at their strengths as a team and thoughts on the league. It will also take a look back on last season and how each team fared and what they accomplished.
Wilkes-Barre/Scranton Knights
Head Coach: Tom Kowal (2nd Year)
2015-16 record: 22-28-10, 54 pts. (4th in the East Division)
2015-16 leading scorer: Jacob Hamacher (48 points)
2016 Playoffs: Lost in the East Division Semi-Finals to Aston, 3 games to 0
2016-17 Division: East
First regular season game: Friday, September 9th vs. Johnstown Tomahawks
Home opener: Friday, September 9th vs. Johnstown Tomahawks
Last season was a learning experience for the expansion Wilkes-Barre/Scranton Knights. Like any new team learning the ropes, the Knights had a lot to prepare for in a short period of time. The lack of experience was evident early on in the season as the Knights dropped their first eight games of the season. However, the team started to figure things out by mid-October and was better than a .500 team the remainder of the regular season. But, consistency remained an issue, as the Knights were unable to string together more than two wins in a row the entire season.
The Knights met the 1st place Aston Rebels in the opening round of the playoffs, as despite giving the Rebels all they could handle in Games 1 and 2 of the series, which were each decided by a goal, the Knights bowed out in three straight games.
Knights head coach Tom Kowal said that overall he would have like more consistency in Year 1. "We lost a lot of close games last season, particularly in overtimes and shootouts, and we lost more one-goal games than we won, so it was a big focus heading into this year on how we can consistency win those close games. We do that and I think we end up with a record that is over .500 and then we can be considered a legitimate playoff contender," said Kowal.
The Knights had a large amount of success in their first year in the NAHL in the player advancement category as 10 players from the 2015-16 team made NCAA commitments. In addition, defenseman Dmitri Zaitzev was one of five NAHL players who were selected in the 2016 NHL Draft in June. "The league keeps breaking records, which is something to be very proud of," said Knights head coach Tom Kowal. "I'm not sure if you would asked anyone at the start of the season if 250+ commitments would have been possible that they would have said yes. However, I now think that sets the bar even higher for the league where we can maybe think about a number like 300 commitments with 24 teams this season."
The Knights are one of four NAHL teams who will open the 2016-17 regular season on September 9-10 as they play host to the Johnstown Tomahawks. They will then take on the New Jersey Titans in a home and home series before heading to the NAHL Showcase in Blaine, where they will take on the Minnesota Magicians, Aberdeen, Minot and Odessa. "I think in the East Division, the Aston Rebels are the team to beat heading into the season. The East Division was a grind and a battle last season and I expect that to be heightened this season with the addition of the Northeast Generals," said Kowal. "As for the NAHL Showcase, it is our Super Bowl in terms of exposure. I think it is must-see for every NHL and NCAA scout."
Heading into Year #2, Kowal said that he feels more confident in the organization's plan to be successful and a part of that success is the community support the team receives. "The thing that stands out the most is the people in our community. They make our players feel welcome and people love and care about hockey. Each game and each season is a step in the right direction in terms of building a tradition and long-term support."
Kowal continued… "I think we are excited about we are headed and where the league is headed because we are producing great hockey players, who are ready to play at the next level when they get there. The players and coaches do a great job of representing themselves in the right way," said Kowal. "Our short-term goal this year is to come out of the gate with some wins. More importantly, we want to produce some good hockey players and move them onto bigger and better things. I think our ultimate more long-term goal is to establish a winning tradition into the organization and consistently be able to be one of the league leaders in commitments. Ultimately, if we are going to win we are going to have to compete. I think each guy is going to show us that he is worth of playing time, but it all comes down to the work that our players are going to put in," said Kowal.