24 in 24 Series: Topeka RoadRunners
September 6, 2016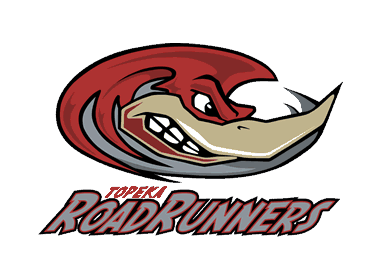 The 24 in 24 series features a look at all 24 teams in the NAHL for the 2016-17 season, with a new team being highlighted daily, leading all the way up until the start of the regular season. 24 in 24 looks into each NAHL team and will include video interviews with all 24 head coaches in the NAHL, as they provide fans with their expectations and outlook for the season, including taking a look at their strengths as a team and thoughts on the league. It will also take a look back on last season and how each team fared and what they accomplished.
Topeka RoadRunners
Head Coach: Josh Kamrass (2nd year)
2015-16 record: 34-24-2, 70 pts. (3rd in the South Division)
2015-16 leading scorer: Johnny Walker (52 points)
2016 Playoffs: Lost in the South Division Finals to Wichita Falls, 3 games to 0
2016-17 Division: South
First regular season game: Thursday, September 15th vs. Fairbanks Ice Dogs
Home opener: Thursday, September 15th vs. Fairbanks Ice Dogs
Last season was a roller coaster ride for the Topeka RoadRunners, but through all of the peaks and valleys they still found a way to get themselves into contention for the Robertson Cup at the end of the season. The season got off to a rough start as 20 games in the RoadRunners were a .500 hockey team, but after a 10-game winning streak things started to turn around.
The next big change took place on January 7th when longtime coach Scott Langer was let go and assistant Josh Kamrass took over the head coaching duties. In the end, the RoadRunners ended up with 34 wins during the regular season. They then knocked off a very good Lone Star Brahmas team in the South Semi-Finals, but were swept by Wichita Falls in the South Finals.
Kamrass said that consistency was a primary focus heading into this season. "I think with the ups and downs of last year, one thing were looking for to start the year this season was consistency in all areas. We have a different group and mindset this year and chemistry is going to play a big role in our success, but I like what I have seen thus far with this year's group," said Kamrass.
The RoadRunners had a good season in the NCAA commitment department with 12 players committing to NCAA programs last season. Kamrass said that is a testimonial to the league and the ownership groups that make it happen. "259 players is an astounding number and the league deserves a lot credit. We are blessed with great owners in the league and is a testament to their commitment. As a former player in the NAHL, I also feel a sense of pride because it says we are continually doing the right things for our players."
The RoadRunners will be put to a big test from Game 1 of the season, as they host the Robertson Cup Champion Fairbanks Ice Dogs for three games in mid-September, followed by four games at the NAHL Showcase against Austin, Coulee Region, the Minnesota Wilderness and Northeast. "I think our schedule will be a challenge, but as long as we focus on ourselves, that is my main concern right now. We want to have a good week of preparation and then be able to implement a game plan come the weekend," said Kamrass. "The Showcase is a great opportunity for our players. It is early in the season and that allows us to work through a few things in games that count, so it gives us a great assessment of where players may be and how they react in certain situations."
The 2016-17 season marks the 10th year for the RoadRunners in Topeka. Kamrass said that he feels fortunate to be in a place with great community support. "We feel fortunate to be in such a tight knit community with such passionate fans," said Kamrass. "It is our 10th season in Topeka and we are happy to still be playing here. Our fans are loyal and we feel they are an important part of our organization."
As for success and goals for the 2016-17 season, Kamrass said that it is a two-pronged approach. "Playing in the NAHL has now because a real privilege and goal for players. Our teams use every resource to help our players and teams are now scouting all over the world. I think that is standard among all NAHL teams and one of the things that sets us apart from everyone else. I think every team wants to win the Robertson Cup and we feel the same way. All our guys are competitors and want to succeed. At the same time, we also want to be sure we are moving players onto the next levels of hockey."
"We brought our players in a little bit earlier this year because we wanted create a brotherhood. Their identity and success is going to be largely based on them and what goals they have for themselves because we want them to have a tight knit lockerroom and great chemistry as teammates," said Kamrass. "We want to play fast, we want to play an up tempo type of game and be a good puck possession team. At the end of the day, it all comes back to what these players are going to do for one another to succeed. So far, they have done a great job and hopefully we can keep getting better each day."
Next up in the 24 in 24 series: Wichita Falls Wildcats