Knights defenseman DeNaples makes NCAA DI commitment
August 9, 2016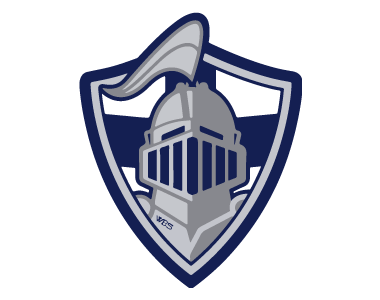 The Wilkes-Barre/Scranton Knights, proud members of the North American Hockey League (NAHL), are pleased to announce that defenseman Paul DeNaples has committed to play NCAA Division I hockey at Penn State University in the Big 10. DeNaples, 17, has committed to join the Nittany Lions beginning in the 2018-19 season.
The blue-liner has been a part of the Knights organization since the beginning of his competitive hockey career. After starting the 2015-16 season at the 18U level, DeNaples settled in with the program's NAHL team, scoring three goals and 11 assists over the course of 51 games.
"Paul was a stabilizing presence in our d-parings," said Knights Coach and GM Tom Kowal. "He's an incredibly skilled defenseman, a regular at the rink; you can't keep him off the ice. His attention to detail and commitment to developing as a hockey player make him an ideal player to coach."
In the 2014-15 season he amassed point totals of 12-35-47 spanning 55 games between the AYHL 16U, USPHL 16U and USPHL 18U. Paul is now the 11th player to commit to college since the team began their inaugural season in the NAHL level last year. DeNaples joins Nikita Pavlychev (drafted 7th round #197 overall by the Pittsburgh Penguins in 2015), Jacob Goldowski (selected to the United States National U17 Team this season), Denis Smirnov and Tyler Gratton as former Knights committed to Penn State.
"I've been around Paul now for the last five years," said Kowal. "I've come to know him as an outstanding player and a fine young man. He's a prime example of hard work and dedication paying off. He's a great kid. At the end of the day a great kid is going to a great academic and athletic institution. I'm incredibly proud of him and happy to have had the opportunity to coach a player of his caliber."