Wichita Falls head coach LaFontaine accepts USHL position
July 13, 2016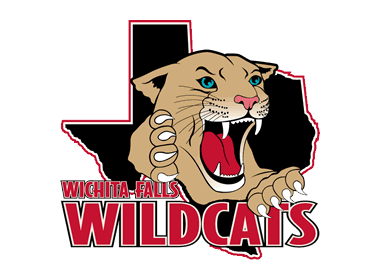 The Wichita Falls Wildcats of the North American Hockey League (NAHL), have announced that head coach John LaFontaine has been named the fourth head coach in team history for the Muskegon Lumberjacks of the United States Hockey League (USHL), effective immediately. LaFontaine replaces Todd Krygier in Muskegon after three seasons.
LaFontaine, a native of nearby Pontiac, Michigan, joins the Lumberjacks following two seasons with the Wildcats. LaFontaine was named the 2015-16 NAHL Coach of the Year and led the Wildcats to the Robertson Cup Final.
It was part of a record-breaking year for the Wildcats and LaFontaine this past season. On the ice, the Wildcats won a team-record 44 games and won their first ever South Division regular season title. Their 44 wins and 93 points were 2nd in the NAHL only to the Fairbanks Ice Dogs. That included a 16-game home winning streak to end the regular season, which spanned from January 2nd through April 8th.
The Wildcats and LaFontaine also produced the NAHL Rookie of the Year in Adam Goodsir, had two players on All-Rookie Teams and two more players on the NAHL All-South Division Team. To top his season off, a total of eight players on the current Wildcats team are committed to play college hockey at NCAA Division I schools. LaFontaine previously coached in the NAHL for the Bozeman Icedogs, winning the NAHL Coach of the Year award back during the 2005-06 season.
"It's sincerely tough to leave Wichita Falls," LaFontaine said. "I've never met more friendly people. We had such a loyal fan base that's been growing and is on the right track. The organization is in great hands, and I know in my heart that the remaining staff will continue to lead the Wildcats down that path."
"I'm ecstatic and excited to be coming back to Michigan and the challenge of joining the USHL," said LaFontaine. "I really enjoy getting to work with the players who have high potential, and am excited to help them reach their goals."
LaFontaine's coaching career began in 1992 where he spent time as a coach with Compuware (HPHL), Lake Superior State University (NCAA) and the Soo Indians (NAHL). Prior to coaching in Texas, LaFontaine spent seven years at Shattuck St. Mary's (USHS).
"I cannot wait to join the team and help bring excitement to Muskegon," said LaFontaine.
"We make this move with a heavy heart, but believe this is the right move for the development of our players," said Muskegon Lumberjacks owner Dan Israel. "We are passionate about Muskegon, our position in the hockey community, and look forward to building the best organization in junior hockey."
The Wildcats search for a new head coach is underway.