Fairbanks Ice Dogs to host NTDP team for pair of games
July 7, 2016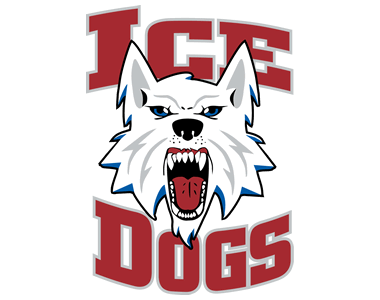 The Fairbanks Ice Dogs, proud members of the North American Hockey League (NAHL) and the defending Robertson Cup Champions, are pleased to announce that they will be hosting the USA Hockey National Team Development Program (NTDP) 17-Team for a pair of weekend exhibition home games on December 2-3, 2016 at the Big Dipper Ice Arena in Fairbanks, Alaska.
"This is a unique and wonderful opportunity for our organization and city of Fairbanks to host games against some of the best 17-year-old hockey players in the world," said Ice Dogs General Manager Rob Proffitt. "The NTDP has a long-standing tradition of involvement with the NAHL and we look forward to a couple of exciting games against them."
"Part of the development of our players – on and off the ice – is the experience of traveling and playing in different parts of the country against the best competition," said Scott Monaghan, Senior Director of Operations for USA Hockey National Team Development Program. "Playing the Ice Dogs in Fairbanks is unique and is a road trip that many of our players will experience for the first time. We look forward to the opportunity."
For the past three seasons, the NAHL and NTDP have partnered together in the NAHL Top Prospects Tournament, which annually takes place in late February. This past season, the event took place at the home of the NTDP at USA Hockey Arena in Plymouth, Michigan.
The NAHL and the NTDP have a rich and productive 12-year history together, as the NTDP was a full-time member of the NAHL from 1997-2009.
"We are pleased to host the NTDP 17-Team in Fairbanks this season. It's a testament of the Fairbanks Ice Dogs program and their continuing success of advancing players onto the NCAA. This is a great environment to showcase Alaska Hockey and a rare opportunity to see first hand the strength of USA Hockey's top development program at the 2000 birth year," said Kris Knauss, Pacific District Director of USA Hockey.
"We have a very significant military presence in Fairbanks and I believe that they are going to enjoy coming out to the Big Dipper and watch a team that represents the United States on the international stage. We have some really exciting things planned for the game to showcase both teams. We believe that it will be a great experience for everyone involved and we hope to showcase Fairbanks as a true hockey city," continued Proffitt.