Corpus Christi names Flynn as new head coach
June 30, 2016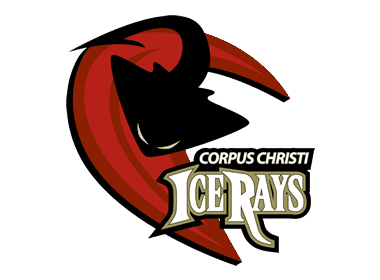 By Collin Schuck, Corpus Christi IceRays
The Corpus Christi IceRays of the North American Hockey League (NAHL) have named former assistant coach Brad Flynn as the team's new head coach, IceRays general manager Pat Dunn announced today. Flynn signed a three-year contract and becomes the fourth head coach in junior franchise history.
"I felt that we needed a shot in the arm to take us to the next level," said Dunn. "Brad just has that energy that will help us get there. His passion for the game is infectious. He lives and breathes hockey. The players will love to play for him and will like his up-tempo style of game. He is also very active when it comes to recruiting and promoting players to the next level."
"To be honest, I couldn't feel more privileged and honored to be the next head coach of the IceRays," said Flynn. "I'm excited to get back to not only the team but the community and show up every day to help our team to represent our fans and community to the best of our abilities."
Flynn, 31, returns to Corpus Christi after spending the 2015-16 season as an assistant coach for Acadie-Bathurst Titan of the Quebec Major Junior Hockey League (QMJHL). The New Glasgow, Nova Scotia native worked under General Manager Sylvian Couturier, former National Hockey League (NHL) player and father of current NHL player, Sean Couturier, as well as Head Coach Mario Pouliot, who has led two different QMJHL teams. Flynn helped Acadie-Bathurst to a 27-35-3-3 record with an appearance in the QMJHL Playoffs.
During the 2014-15 season, Flynn was an assistant coach with the IceRays, helping lead the team to a 31-24-5 record, the junior franchise's best regular season record, as well as an appearance in the Robertson Cup Playoffs. Under his guidance, the IceRays power play unit finished eighth in the NAHL and led the league for the first time in five years midway through the season. Flynn also stepped in as head coach during a game on March 11, 2015, taking over for former head coach John Becanic after his ejection and leading the team to a come-from-behind 4-3 overtime win over the Lone Star Brahmas.
"The most appealing thing for me in coming back to Corpus Christi is actually two fold. The first is the opportunity to be a head coach in a very good league. The second, and just as important to me, is the group of people to be working with: owner Tim Lange, GM Pat Dunn, Cassidy Lange, and everyone in the office, not to mention the best fans and sponsors in all of junior hockey."
Prior to his time in Corpus Christi, Flynn served as an assistant coach then the Associate Coach/Assistant General Manager for the Swan Valley Stampeders of the Manitoba Junior Hockey League (MJHL), aiding the team to back-to-back playoff third place finishes in the Sher-Wood Division and two-straight playoff appearances with a 60-53-7 record in those two seasons.
The IceRays concluded the 2015-16 season with a 25-29-6 record while missing the Robertson Cup Playoffs by just two points. Following the second playoff absence in three seasons, the IceRays parted ways with former coach Becanic on May 9 and immediately began looking in another direction, noting a want to be playoff competitive every season and have a higher number of NCAA commitments with the next coach. Dunn believes he has the right fit but cautions lofty expectations in the next three seasons in favor of simpler ideals.
"There are no real expectations short or long term as there so many changes from year to year," said Dunn. "You can't really make long term plans. What I would like to see is us making the playoffs every year. Once you accomplish that, anything can happen. We would also like to see a few more NCAA commitments."
For the first time head coach, Flynn has the opportunity to establish and showcase his own coaching philosophy and techniques after learning under other head coaches for the past few seasons in the MJHL, NAHL and QMJHL. His foundation is based on hard work, attack-based hockey and a desire to win as a team.
"I think every coach has a different philosophy," said Flynn. "I believe as a coach we need to win games, develop our players and provide great night entertainment. At the end of the day, in a prefect world, I would like our players to have an offensive mind set that show up every day, work hard, play with grit, and buy into team success before individual success. Our playing style will be determined by the guys we have, but I will be preaching hard work and attack hockey. We want to attack the opposition every chance we get. When we don't have the puck, we want to attack that so we can get it back to attack them. It is my belief that the teams that work the smartest and hardest without the puck to get it back are usually the most successful teams.
"I expect my players to be the hardest working guys that buy in to a team concept and play for each other. A leader can't lead if he isn't willing to be the best at what he preaches. I will work extremely hard to bring the right players to Corpus Christi and to promote our players to the NCAA level."
The IceRays will hold one more try-out camp at the Virginia Open Camp on July 8-10 in Chesapeake, Va., followed by the team's Main Camp on July 28-31 in Fraser, Mich., before assembling the final training camp roster and moving the 2016-17 season preparation to Corpus Christi for the September 16 opener in Wichita Falls. Over the next few months, the newly-assembled IceRays Hockey Operations Staff including Flynn and the new Director of Scouting and Player Development, Mike Mondoux, will continue to evaluate talent for the upcoming season and future seasons as well as fostering strong relationships with NCAA programs.
For now, the attention focuses on building from the ground up instead of putting the onus on banners and championships.
"Our first goal is to have a very, very competitive Main Camp. We want extremely hard decisions at camp. After that, after we have talented players we need to assemble a team. There will be a large focus on team building and explaining that the whole season is a big process and where we are in August will be different from where we are in May. Our job is to get better every day and continue that cultural over the three-year period.
"I am just excited to move down and drop the puck in Corpus Christi."
The IceRays will formally introduce Flynn as a public press conference in the coming weeks. Specific information on the press conference will be released at a later date.