Bismarck defenseman Souto makes NCAA commitment
June 23, 2016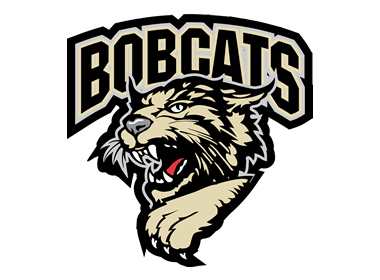 By Paul Teeple, Bismarck Bobcats
The 2015-16 Bismarck Bobcats of the North American Hockey League (NAHL) picked up their eighth NCAA college commitment Thursday as defenseman and co-captain Cole Souto announced that he has committed to play NCAA Division III hockey for St. John's University in the Minnesota Intercollegiate Athletic Conference (MIAC).
"It's exciting to say that I'll be playing NCAA hockey next year," stated Souto, who had eight goals and 27 assists in two seasons along the Bobcat blue line, "especially for an up-and-coming program like St. John's."
The Yorba Linda, California, native was a vocal leader for the Bobcats throughout the 2015-16 campaign and also became an important power play cog as the season moved on. His defensive prowess also earned him a spot on Team Central at the 2016 NAHL Top Prospects Tournament.
St. John's has become something of a Division III destination for former Bobcats, with Huba Sekesi (2013-14), Tyler Dunagan (2013-14) and Kevin Becker (2012-13) already on their roster and Matt Perry (2013-15) set to transfer in.
The program's familiar faces were a draw for Souto.
"Huba and I follow each other on social media, but Perry was really big in helping me make my decision," recalled Souto, who played alongside Perry in 2014-15. "He called me and said 'St. John's is a team that was a game away from the national tournament [in 2016] and has the players to make a big run.' He really sold me on the idea."
The Johnnies—members of the Minnesota Intercollegiate Athletic Conference—are coached by former Bowling Green Falcon and 1997 Florida Panthers draft pick Doug Schueller, who guided St. John's to the NCAA Tournament in 2013.