Wichita Falls defenseman Gilreath makes NCAA commitment
June 22, 2016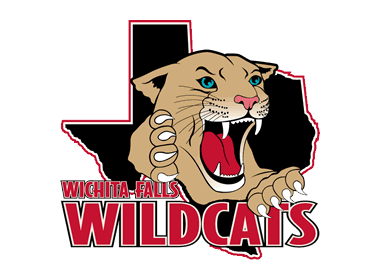 By Alex von Keudell, Wichita Falls Wildcats
The Wichita Falls Wildcats, proud members of the North American Hockey League (NAHL), have announced that defenseman Noah Gilreath has committed to play Division III NCAA Hockey at Amherst College of the New England Small College Athletic Conference. He will begin his college hockey career at the start of the 2016-17 season.
"It was a blessing to have played my least year of juniors in such a great place in Wichita Falls," Gilreath said. "Amherst has an exceptional coaching staff and storied hockey program. Its rich academic environment and pre-med program sparked my interest. I give glory to God for giving me this awesome opportunity at Amherst."
Gilreath, 20, became the eleventh Wildcat from the 2015-16 roster to commit to play NCAA hockey and the second ever to commit to Amherst. Eddie Effinger ('05-'07) was the only other, and he captained Amherst his junior and senior years before playing a brief professional stint in the SPHL.
"We're extremely excited for Noah and the opportunities he has in front of him, both on the ice, and in the classroom," Wildcats Assistant Coach Josh Nelson said. "Noah was outstanding for us this year and was a lot of fun to coach. Amherst is getting a high-character player who will help them out with his leadership and work ethic."
Amherst is a prestigious university with a highly selective acceptance rate. Well-known for his academics, Gilreath aspires to become an orthopedic surgeon after hockey and will have the opportunity to study in an ivy-league environment, as well as continue his hockey career.
The native of Grosse Ile, Michigan, had a solid season for the Wildcats, who were the Runner-Up at the Robertson Cup. Gilreath (5'10/185) had 24 points in 56 regular season games and four points in nine playoff games.
Gilreath began his junior career during the 2014-15 season playing for the Point Mallard Ducks in the NA3HL, where he had a breakout season with 44 points in 44 games. He was named to the 2014-15 NA3HL All-Rookie and South Division teams, as well as, played in the 2015 NA3HL Top Prospects Tournament.
Joining the Wildcats in his last season of junior eligibility, Gilreath brought a mix of skill and effort to the table. He was known for making stout defensive plays and bailing out teammates in clutch situations. His shooting and vision also improved drastically as the season went on, to the point where he became instrumental in running the point on power plays. His high work ethic set the stage as a benchmark to live up to for his fellow defensemen.