Topeka forward Baker makes NCAA commitment
June 16, 2016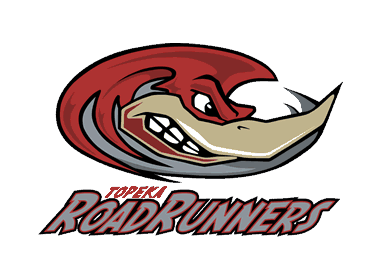 The Topeka RoadRunners, proud members of the North American Hockey League (NAHL), have announced that co-captain and forward J.B. Baker has committed to play NCAA Division III hockey at Nichols College beginning in the fall of 2016.
Baker, a native of Columbia, Maryland, becomes the 10th player from the 2015-16 squad to advance to an NCAA institution. Baker, 21, was one of Head Coach Josh Kamrass' co-captains.
"J.B. has tremendous heart and soul, and will be a very good college player at Nichols," said Kamrass. "We are all proud of what he accomplished as a RoadRunner, and what's ahead of him in college."
Baker (5'11/185) helped the RoadRunners advance to the NAHL South Finals this spring, contributing 34 points in 60 games (16 goals, 18 assists). He was also selected to and played in the 2016 NAHL Top Prospects Tournament for the South Division team, where he recorded three points in two wins.
During his four years in the NAHL, Baker finished with 216 games played and 87 points (39 goals, 48 assists) in stints with Johnstown, Rio Grand Valley and Topeka. Baker began his NAHL career with the Tomahawks during the 2012-13 season. He spent a year and a half with both Rio Grande Valley and Topeka.
"The coaches and ownership in Topeka made a difference for me," said Baker. "I'm so grateful to the guidance and coaching I received with the RoadRunners. It's a class organization and I will always be a RoadRunner."
Baker will head to Nichols College, located in Dudley, Mass., where the Bison compete in the ECAC Northeast. Last season, Nichols finished at 17-10 overall under head coach Parker Burgess, and in 2nd place in the ECAC Northeast.