Corpus Christi forward Crabtree makes NCAA commitment
June 13, 2016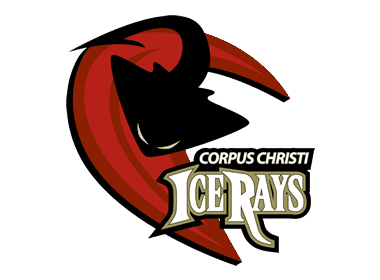 By Collin Schuck, Corpus Christi IceRays
The Corpus Christi IceRays of the North American Hockey League (NAHL) are proud to announce the commitment of forward Brady Crabtree to Hamline University, a NCAA Division III program in the Minnesota Intercollegiate Athletic Conference (MIAC), for the 2016-17 season.
"It's just a huge relief," said Crabtree on his commitment. "I've been trying to figure it out for a long time. My parents helped me a lot in deciding it all. It's just a relief knowing where I'm going to be for the next four years."
Crabtree, 21, concluded his junior hockey career with the IceRays, playing 18 games since being acquired in a trade on February 3 from the Amarillo Bulls and recording two goals and three assists for five points with one shorthanded goal. The St. Louis, Mizz. native was no stranger to the South Division, playing his entire NAHL career between the Bulls and IceRays, recording 17 goals and 15 assists for 32 points with 146 penalty minutes, three power play goals, and one shorthanded goals. Crabtree played his 100th NAHL game on April 7 in a 4-1 road loss to the Wichita Falls Wildcats. 82 of his 100 NAHL games came with the Bulls. Over his 129-game junior career, he earned 23 goals and 22 assists for 35 points with five power play goals and one shorthanded goal.
The 6-foot, 195-pound center first came out of the St. Louis Amateur Blues U18 program of the Tier 1 Elite Hockey League (T1EHL) in 2013-14 after three seasons to join the Sicamous Eagles of the Kootenay International Junior Hockey League (KIJHL) for the first 28 games, earning 13 points before moving to the Salmon Arm Silverbacks of the British Columbia Hockey League (BCHL) for a short stint and then returning to the T1EHL with St. Louis. The following season, he earned a place with Amarillo in the NAHL, and his game altered with the change in style.
"I really didn't plan to change my game. What worked for me in the past was what I was going to keep doing, but the speed was different, and to survive in the South Division you had to be more physical. I couldn't skate around everyone like I used to, so I had to start running people over."
The South Division is notorious for playing closer to a minor professional level: tough, physical, and gritty. The elevation in that aspect of Crabtree's game led to a strong fit for the forward within the system, helping him to his most productive season from a points perspective, totalling 13 goals and six assists for 19 points through 49 games. It did lead to more penalty minutes (92), but soon the name " rabtree" was synonymous with that style of game throughout the division. Leading into his second season, his presence became apparent around the locker room with helping others transition and improve their game, eventually solidifying himself with becoming one of the team's alternate captains.
"I had a good first year, and I knew the possibility going into the second year that I would get that opportuinity. Even with the coaching changes, I'd have a chance to do that being a verteran player coming back. Starting from training camp, I just kind of embraced it."
These traits, along with his continued persistence as a physical, aggressive forward along the boards and in the faceoff circle led to the IceRays acquiring Crabtree right before the NAHL Trade Deadline. The move came as a shock across the board, but the role he developed over two seasons became a peak interest and a need for a team fighting for a playoff spot in the same division. The familiarity continued to help grow his game, something he knew the league could help with in his transition to collegiate play.
"I think it made my overall game better. College hockey is going to be the same way. I think the South Division especially, but the NAHL in general, developed me as a player a lot and will help my game in college more so than less physical leagues."
"Hamline is not only getting a great young man but also a real warrior," said IceRays general manager Pat Dunn. "Brady played his heart out for us the minute we got him in the trade. He played through some pretty serious injuries but never gave up and refused to sit out. He's the real deal. Coaches never get enough of guys like Brady. He also excels in the faceoff circle, therefore he will be key in critical situations for his new team."
Crabtree joins a competitive Hamline Pipers program in the MIAC for next season and will be in good company with numerous IceRays and NAHL alumni. The Pipers made the MIAC Playoffs despite falling to eventual champion Augsburg College in the second round. The program saw three players named to the D3Hockey.com Team Honors, two were named ACHA Division III Men's Hockey West Division All-Americans, and one was named MIAC Player of the Year. Notable names within the conference include Joe Chitwood ('13-'15), Matt Colford ('14-'15) and Connor Kelly ('13-'15) at Saint John's University, Jon Grebosky ('11-'13) at Concordia College, and John Roisum ('12-'13) and Ben Myers ('12-'14) at the University of St. Thomas.
The program wasn't the only element that attracted Crabtree. It was also a former teammate that tipped him off to the idea.
"My captain from Amarillo my first year, Mitch McPherson, was egging me on to go for a visit at least," said Crabtree. "I started talking to the coach and really liked Coach Cory [Laylin], what he had to say about the program, and his goals for the next four years. He took me on a tour, and I loved how everything was close, right in the Twin Cities."
Crabtree is the eighth member of the 2015-16 IceRays squad and seventh active player to make a NCAA commitment, joining Michael Bevilacqua (Canisius College), Nathan Bryer (Mercyhurst University), Adam Canepa (University of New England), Carter Johnson (Miami University), Cody Lichtenvoort (Buffalo State College), and Jimmy O'Brien (Colorado College). Canepa, Crabtree, Lichtenvoort, Johnson, and O'Brien all committed during the 2015-16 season. In total, 66 players have moved on to NCAA programs in the last six seasons with 25 joining NCAA Division I programs and 41 on NCAA Division III teams.
From the bus trips and hotels to playing in front of home crowds to time outside of the rink, the memories Crabtree retains are the best times with his teammates throughout his junior career. And in Corpus Christi, more specifically, knowing he had a welcoming place in seemingly hostile territory made the end of his career that much more enjoyable.
"I came in late, and I'd never been through a trade. I didn't know what to expect, and before I knew I was on the team that a lot of guys probably hated me there. There were all very welcoming, and it made [the trade] really easy for me to jump on to a new team and get on the ship."