NAHL alumni making an impact in Stanley Cup Finals
June 9, 2016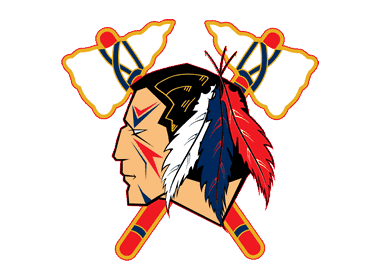 By Bryanna McDermott, Johnstown Tomahawks Freelance Writer
On September 29, 2015, the Pittsburgh Penguins defeated the Tampa Bay Lightning 4-2 at Johnstown's Cambria County War Memorial, home of the Johnstown Tomahawks, in the preseason Kraft Hockeyville USA game.
The Penguins are now one win away from hoisting the Stanley Cup, thanks in part to some former North American Hockey League (NAHL) players.
Several NAHL alumni will be making an impact for Game 5 of the Stanley Cup Final, including Pittsburgh's Phil Kessel, Bryan Rust, Ian Cole, Kevin Porter and Steve Oleksy, along with San Jose's Matt Nieto and Matt Tennyson.
Kessel, Rust, Cole and Nieto all demonstrated the values and athletic abilities the NAHL strives to produce. All four players competed as members of the United States National Team Development Program in the NAHL before the team's departure from the league in 2009.
The three former NAHL members for the Pens in particular have played a significant role in their Stanley Cup run. Together, Kessel, Rust and Cole accumulated 33 points in 22 playoff games, averaging 1.5 points per game.
Phil Kessel is no stranger to scoring. He remains the record holder for most career goals (104) and most career points (180) for the U.S. National Team Development Program in his two seasons with the team, leading Art Ross winner, Patrick Kane.
Currently, Kessel has 10 goals and 21 points during his impressive playoff push as a possible Conn Smythe Trophy recipient for the playoff MVP.
For Rust and Cole the scoring touch kicked off when they arrived in the NHL.
Rust scored two goals against Tampa Bay in Game 7 of the Eastern Conference Final, including the game winner, to lead the Pens to the Stanley Cup Final.
In September, Cole's wrist shot found the back of the net to give the Pens a 2-1 lead over the Lightning in Johnstown. Almost nine months later, Cole scored on the rebound from a Kessel shot to put the Pens up 1-0 and lead them to a 3-1 series lead in the Stanley Cup Final.
Matt Nieto of the San Jose Sharks has three points throughout the playoffs, including one goal against the Los Angeles Kings.
A lot has changed since the Pittsburgh Penguins visited Hockeyville, but the impact of former NAHL players continue to push the Pens to the franchise's fourth Stanley Cup title.
Hockey is a game of uncertainties, but one thing is assured: no matter the result of Game 5, at least one former NAHL player will hoist the Stanley Cup by the end of this series.