Johnstown goalie Lindgren makes NCAA commitment
June 8, 2016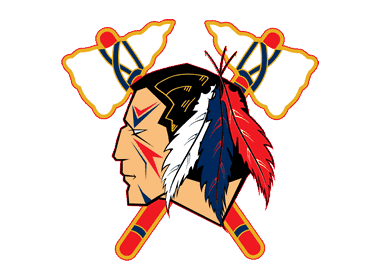 The Johnstown Tomahawks of the North American Hockey League (NAHL) are pleased to announce the NCAA Division III commitment of goaltender Andrew Lindgren to St. John's University.
Located in Collegeville, Minnesota, the Johnnies compete in the Minnesota Intercollegiate Athletic Conference (MIAC).
"Andrew turned out be such a vital part of our team when we acquired him in November," head coach Mike Letizia said. "He came in here and really stepped up his game and gave us an opportunity to win when he was in the net."
Acquired from the Minnesota Magicians, Lindgren started the 2015-16 season with the eventual Robertson Cup champion Fairbanks IceDogs. While with Johnstown, the native of Minneapolis registered 16 wins and nine losses in 26 games started.
Additionally, Lindgren earned a 2.75 goals against average and a .905 save percentage.
"He was also a leader off the ice and a guy who battled and competed very hard day in and day out," Letizia added. "Andrew was instrumental in our first round sweep over New Jersey. We wish him nothing but success as he moves into the next phase of his career."
Lindgren's commitment to St. John's brings the total number of commitments from the 2015-16 season to 16.